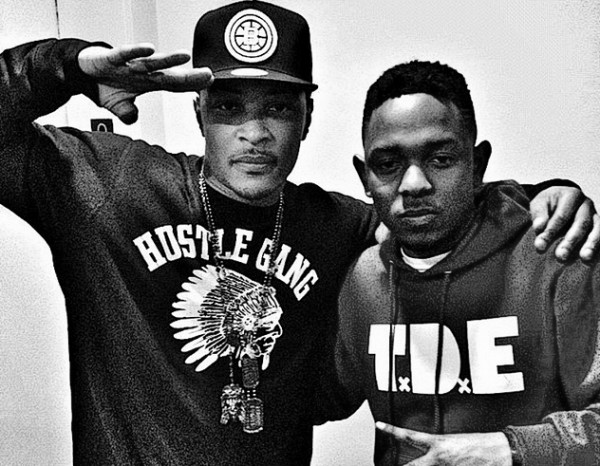 Late last year T.I. was on Sway's morning show on Shade 45 and premiered a record from T.I. which did not feature on his latest album.
"Trouble Man: Heavy Is The Head" dropped in December but was missing the "Memories Back Then" record with Kendrick Lamar, B.o.B. and Kris Stephens.
The song has now official been released on iTunes and all digital music services and the Phillyflyboy directed video premiered on MTV Jams and VEVO moments ago and we can bring it to you below!
In this Kenoe produced heartfelt song, all three MC's share personal stories involving women from their past – if you missed Memories Back Then before then ensure you check the video below and then support the record on iTunes.
T.I. – Memories Back Then (Feat. Kendrick Lamar, B.O.B. & Kris Stephens) Video
Remember to support T.I. and cop Trouble Man: Heavy Is The Head via iTunes.