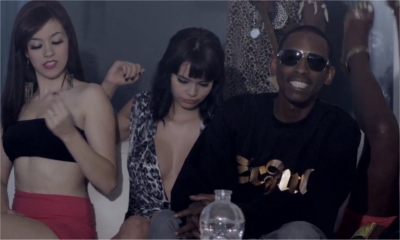 Last year we announced that Kurupt had linked with Los Angeles mixtape DJ, DJ Nik Bean, for a new mixtape entitled "Money Bitches Power."
Early word on the project indicated features from E-40, Crooked I, Masta Killa, Ty $, Joe Moses, The Rejects and more.
Initially due for release on November 7, "Money Bitches Power" slipped and is now due this summer. In our last updte we brought you the first leak from the mixtape called "Money (Do It For Me)" featuring RBX with production by J. Wells and co-prod. by Knotch and Battlecat.
This week Kurupt has released a crazy ass video for another record set to feature on  "Money Bitches Power" called "Weird Party" directed by Dr Zodiak – check it below! NSFW 
Kurupt – Weird Party (Video)