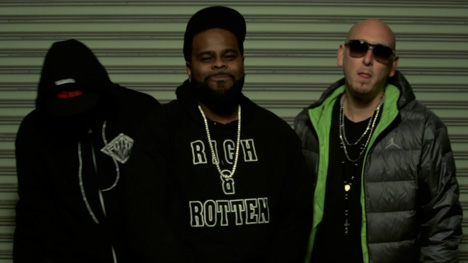 It was 2011 the last time we had Omar Cruz on Dubcnn with new music! The artist – FKA as BluntsLLA – first emerged on Dubcnn before signing to Geffen/Interscope.
In his early years he dropped constant mixtapes to huge acclaim including City Of Gods, 2007 B.C (Before Cruz), The Cruzifixion and Blow (The Final Chapter).
In 2011 we dropped the DJ Flict produced Baby Bash featured Big Bottles, This Iz Gangsta featuring Latoiya Williams as well as his How To Rap" Interview and his feature on the Tommy Gunn aka Tommy record Get It.
Since then we've been outta the loop on Cruz but earlier this year he dropped a video that hands up…we missed! The record, featuring Crooked I & The Menace called "We On," definitely shouldn't have been overlooked and as such we wanted to bring it to you today for those that missed it, check the Jonathan Andrade directed visual below!
Omar Cruz – We On (Feat. Crooked I & The Menace) Video
We'll keep you updated on anything new from Omar Cruz right here, ensure you follow him on Twitter.