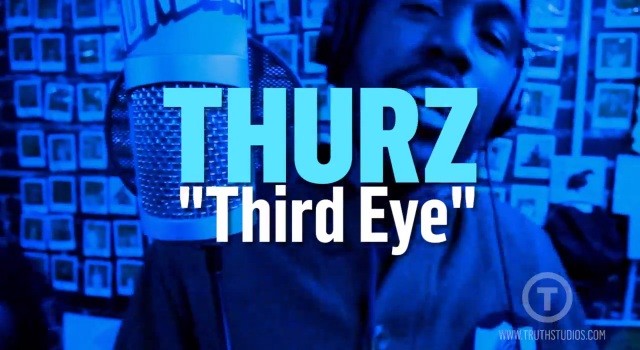 Thurz is back on his grind towards his hugely anticipated "Blood On The Canvas" LP this year.
Having dropped one of the standout releases of 2012 with his 517 W Queens mixtape – which we dropped right here on Dubcnn – he was back in November to release the video for the Johnny Polygon featured "Are You Not" and last week dropped "Acura Legend" produced by the homie and Dubcnn regular THX.
Earlier this year we brought you the first video from the "Blood On The Canvas" LP for the feel-good anthem "Keep Livin" featuring Jarell Perry and produced by Phonix and DJ Khalil. Today Thurz has leaked a video of him performing "Third Eye" – produced by Khan – live at Truth Studios. Expect the mp3 soon but until then watch the video below!
Thurz – Third Eye (Live at Truth Studios) Video
Enjoy the video, drop your comments and stay locked for the latest news and media from Thurz and his new release. Follow @Thurzday on Twitter.