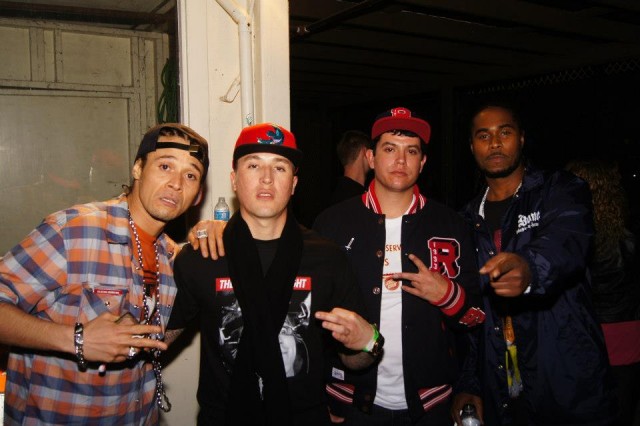 Southern Cali based hip-hop duo The Gooneez (Andre Abella and Frank Clark) are almost ready to drop their new LP.
In 2011 they dropped their collaboration project #Anonymous with The Fratelleez fusing rap, rock and punk music.
#Anonymous was released via Dubcnn for free download and boasted a lead single with Kendrick Lamar called Too Strong. The project went on to be Dubcnn's Mixtape of the Week in October 2011.
They followed that up with the videso for the tracks Yep and Back Home that featured on #Anonymous before dropping the follow up project  #TAVS (Tattoos and Vans Shoes) which we dropped for  Free Download as well as  to stream.
Last month we confirmed that The Gooneez will release their first original album from top to bottom entitled "Rad To The Bone" with all the arrangements/production coming from their band and producer/guitarist Pet Sownd within weeks and dropped the first single "Carne x Brew."
Today we can bring you the video for another single for "Rap Is Whack" – check it below and stay tuned for "Rad To The Bone."
The Gooneez – Rap Is Whack (Video)
Enjoy and if you missed #Anonymous or  #TAVS (Tattoos and Vans Shoes)  download them today too and then hit The Gooneez and The Fratelleez up with your comments via Twitter.