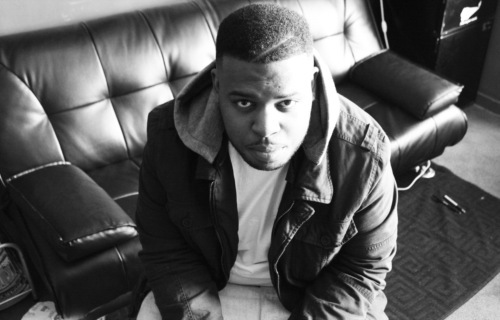 Santa Ana's Kevin Parx is getting ready to drop his "#FREEthrows" mixtape on June 3.
The 23 year old MC is part of the OC Hip Hop crew Get Money Boy$ (GMB) and who featured on Dubcnn last year with C-Sharp for the video to "Think So."
With his "#FREEthrows" mixtape only weeks away Kevin Parx has linked up with another Dubcnn featured artist, Matt Allenn, for his new video. Matt Allenn first emerged on Dubcnn in 2009 with the DJ Ill Will & DJ Rockstar hosted project We Got The Juice Vol. 1 as part of The Juice County Allstars – a foursome consisting of M.A., Champ, Kali, & Buddy P.
Last year Matt dropped the singles Go Up featuring Kid Ink and Dominic and then 4 Quarters before dropping his Matt Allenn EP for free download as well as the video for Grand Slam which was produced by T.H.X and directed by James Curtis/GorillaFlix and then Break It Down.
Today we can bring you the video for the Ky Piffa produced single from "#FREEthrows" that sees Kevin Parx and Matt Allenn link. The track is called "1 Roof" and the visual is directed by James Curtis for Gorilla Flix.
Kevin Parx – 1 Roof (Feat. Matt Allenn) Video
Holla at Kevin Parx on Twitter!