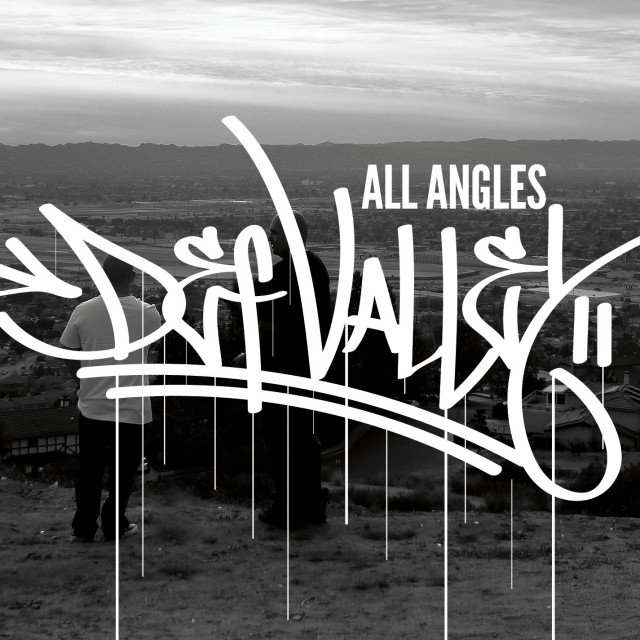 We've been hyping it since late last year and today Erbin and Biologik better known as All Angles drop their LP for FREE right here on DubCNN.
The duo – who released their first project on Dubcnn Infinit Angles – The Roscoe Sessions with Infinit P'Tenchul in early 2011 – release "Def Valley" today.
Across 2011 they dropped the singles All We Do with Zapata The Ghost and Robbs The One, City Of Angles as well as its music video before dropping the the Full Free Download of City Of Angles alongside the Yello Blac featured track Perfect 10.
Last year we were able to bring you the video to Perfect 10 from City Of Angles – directed by Demetrius Navarro – before they confirmed a new album in 2013 entitled "Def Valley." In that same update we gave you the first single from it called "Reaching Deep" produced by J.Camargo (who will produce the entire LP) and mixed by Brown Caesar. Our most recent updates have included the single "Progression" and the video for "Stairways" featuring Hazerd over a J.Camargo production.
Today we can bring you the FULL and FREE "Def Valley" album for stream or download! The concise 12 track LP is heavy on the quality and really showcases how good Erbin and Biologik blend together. Features from Hazerd,  Zapata The Ghost, Yelloblac, Dodger Blue & EQ are well spread across the dozen records. Listen below and drop your comments!
All Angles – Def Valley (Album)


[raw]
[/raw]

All Angles – Def Valley (Tracklist)
01) It's Been A Long Time
02) Bar Food (Feat. Hazerd)
03) Reaching Deep
04) Summer Heat (Feat. Zapata The Ghost)
05) Stairways (Feat. Hazerd)
06) The Break Up (Feat. Yelloblac)
07) Wake Up Call
08) Do U (Feat. Dodger Blue & EQ)
09) Lucky Catch (Feat. Yelloblac)
10) Progression
11) Loco
12) That's All (Feat. Hazerd)
Enjoy, drop your comments below and direct to Erbin and Biologik via Twitter.