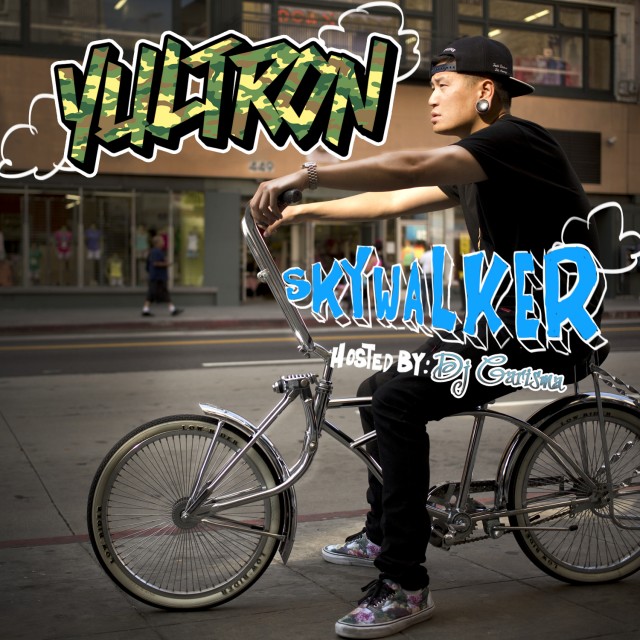 It's a year now since we introduced you to the up-and-coming Stampede Management represented Yultron.
Yultron resides in the notorious "Sin City" that is Las Vegas and last year dropped the single "Summer Life" with YG before dropping his debut mixtape.
His "Peace, Love & Fold-up" mixtape featured original music both produced and recorded by 'Tron, and boasting notable collaborations with R&B talent Kendre (Quincy's "Stay Awhile") and West Coast sensation, YG.
He last featured on Dubcnn for an exclusive interview in September and has since been working on his highly-anticipated mixtape "Skywalker."
"Skywalker" is a 14 track project which showcases the rapper's signature carefree, mellow flow over smooth, laidback beats making for the perfect summer soundtrack. On the first single off the mixtape, "Flexin," – which has a video you can watch here – Yultron links up with Tyga's protégé and hotly-tipped female MC Honey Cocaine.
We can bring you the full mixtape for free download or stream below, hosted by DJ Carisma, with production from Dkevrim, MSTRRCKS, & Aaron Edwards among others. Give it a spin and drop your comments!
[raw]
[/raw]

Tracklist
01) Magic (Prod. by Aaron Edwards Yultron) Feat. III
02) The Blunt (Prod. by Dkevrim Andre Paxton)
03) Flexin (Prod. Dkevrim) Feat. Honey Cocaine
04) Some Everyday Shit (Prod. Dkevrim Andre Paxton)
05) Drippin Gold (prod. by Dkevrim) Feat. MJX & J.Lauryn
06) Champagne and 808s (prod. by AGEvsTRON)
07) Miss Behave (Prod. by Dkevrim)
08) How You Livin (Prod by. Nujabes)
09) No Naps, No Siesta (Prod. by MSTRRCKS)
10) Playin with Fire (Prod. by Dkevrim & Andre Pax
11) Summer Life (Prod. by M.O.V.E BP$B Yultron) Feat. YG
12) No Translation (Prod. by DJ Markie Mark)
13) Stargazer (Prod. by DJ 1MOR)
14) Skywalker Outro (Prod. by Yultron)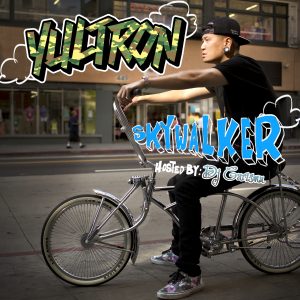 Enjoy the project, ensure you follow @Yultron on Twitter