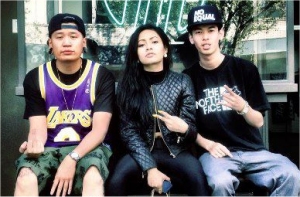 Stampede Management representer Yultron dropped his new mixtape "Skywalker" right here on Dubcnn yesterday.
The free project – which you can check here – is the follow up to last years "Peace, Love & Fold-up" mixtape from the Las Vegas resider.
"Skywalker" is a 14 track project which showcases the rapper's signature carefree, mellow flow over smooth, laidback beats making for the perfect summer soundtrack. On the first single off the mixtape, "Flexin," Yultron links up with Tyga's protégé and hotly-tipped female MC Honey Cocaine.
Watch the video below!
Yultron – Flexin (Feat. Honey Cocaine) (Video)
Enjoy the video, ensure you follow @Yultron on Twitter