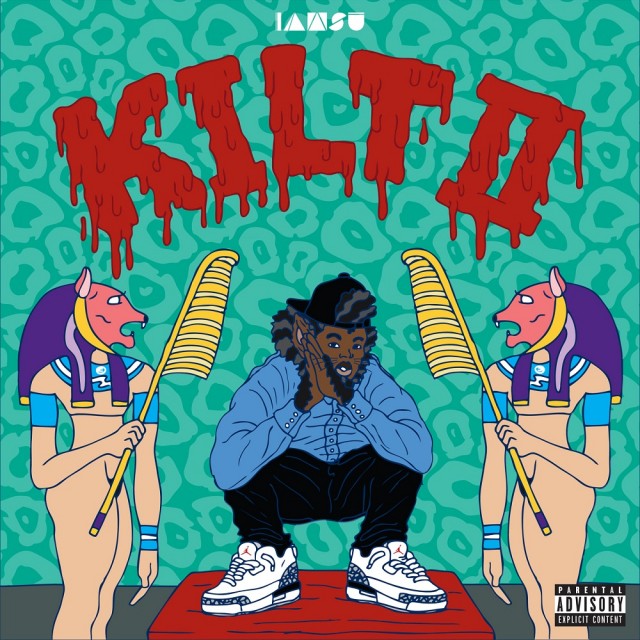 Iamsu! has been on fire lately. Now he brings us his sequel to "Kilt" by the name of "Kilt 2."
The project features production from The Invasion producers, P-Lo, Kuya Beats & IamSu himself, as well as Trackademicks, Tha Bizness & more.
"Kilt 2" features Keak Da Sneak, Mistah FAB, Jay Ant, Tank, Terrace Martin, Sage The Gemini, Kool John, Juvenile & More. Download the project below and drop your comments!
Iamsu – "Kilt 2" (Mixtape)

[raw]
[/raw]
Iamsu – "Kilt 2" (Tracklist)
01) Father God (Prod By Iamsu Of The Invasion)
02) Rollin (Prod By Iamsu Of The Invasion)
03) Hold It Down (Prod By P Lo Of The Invasion)
04) Rep That Gang (Prod By P Lo Of The Invasion)
05) Key Of Life (Prod By Iamsu Of The Invasion) Feat. Jay Ant & CJ
06) Changes (Prod By Iamsu Of The Invasion)
07) Sexy Ladies (Prod By Jay Ant Iamsu Of The Invasion
08) Hipster Girls (Prod By Trackademicks)
09) Float (Prod By Kuya Beats Of The Invasion) Feat. Ty Dolla $ign & Terrace Martin
10) Let Go (Prod By Tha Bizness) Feat. Tank
11) Millions (Prod By P Lo Of The Invasion)
12) Return Of The Maci (Prod By Iamsu & Sage The G Feat. P Lo & Sage The Gemini
13) On Citas (Prod By Iamsu Of The Invasion) Feat. Keak Da Sneak & Mistah FAB
14) Won't Land (Prod By Exclusive)
15) The Science (Prod By Iamsu Of The Invasion) Feat. Mani Draper & Terrace Martin
16) Best Thing Yet (Prod By Iamsu Of The Invasion) Feat. Kool John
17) 100 Grand (Remix) (Prod By P Lo Of The Invasion- B Feat. Juvenile, Problem & Kool John