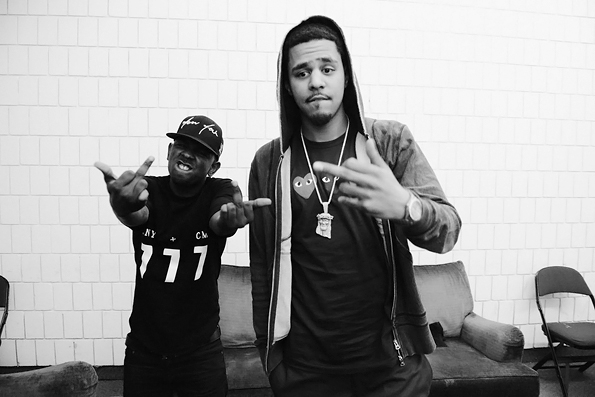 Last year, just hours after he'd Charted #2 With 242,122 Units Sold with "good kid, m.A.A.d. city" K.Dot dropped a single with J. Cole.
"The Jig Is Up (Dump'n)" was a result of a late night studio session and indicated the duo had been laying down some other records.
As many of you will know J. Cole drops his second studio album "Born Sinner" next week (June 18, 2013) via Roc Nation and Columbia Records – the follow-up to his debut album, "Cole World: The Sideline Story" which dropped in 2011.
This week a track featuring Kendrick Lamar from "Born Sinner" leaked online called "Forbidden Fruit" – you can check that below and then stream the whole LP via BornSinner.com before you head to iTunes to cop the album!
J. Cole – Forbidden Fruit (Feat. Kendrick Lamar) Audio
[raw]
[/raw]
Remember buy "Born Sinner" now via 
iTunes
.