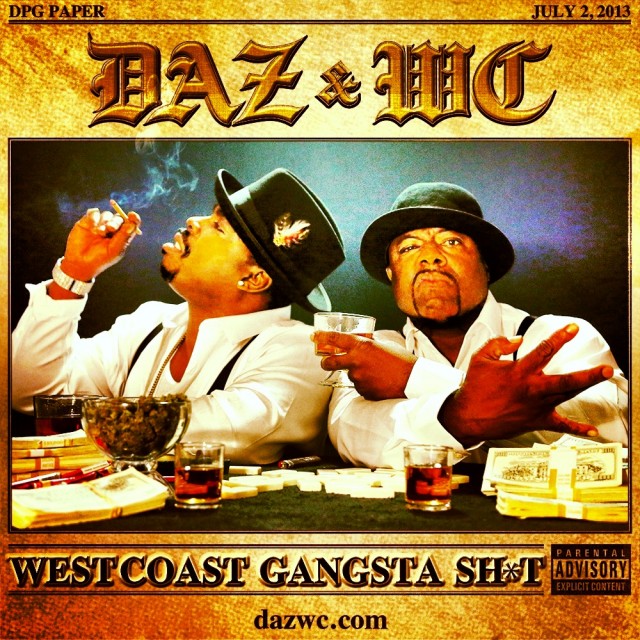 The release of Daz Dillinger and WC's anticipated collaborative album "West Coast Gangsta Shit' is drawing closer, with the LP due  July 2nd 2013.
The project, called "West Coast Gangsta Shit," features the already released single  "Late Nite" [buy on iTunes] for which the duo dropped the video last month.
We then brought you the second track from the album called "Whatcha Gon Do" and today can bring you the full tracklist for the album, which lists only two features; Snoop Dogg and Butch Cassidy!
01) WestCoast Gangsta Sh*t
02) Stay out the Way (Feat. Snoop Dogg)
03) Don't Call it a Comeback
04) When The Sh•t Goes Down
05) Late Night
06) Blam Blam
07) Don't Get Wet
08) Roll & Smoke
09) What Cha Gone Do?
10) Time Will Prevail
11) Dubs In The Air
12) Alcohol & Drugs
13) Moves I Make (Feat. Butch Cassidy)
Drop your comments below and stay locked to DubCNN for more in the lead-up to it's release!