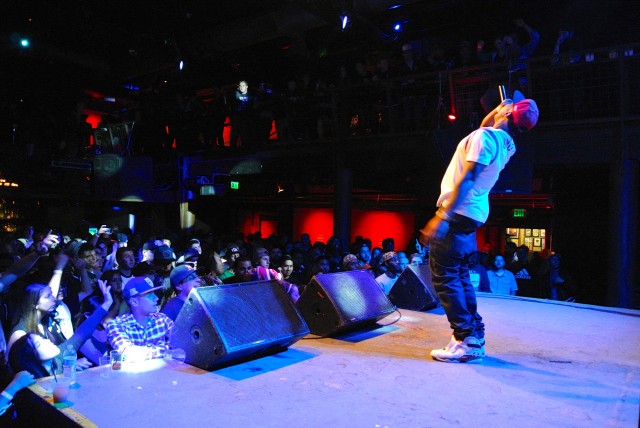 Clyde Carson sat down for an exclusive interview with DubCNN and 90.5FM KSJS correspondent, Arman Mahmoudi (StrongArm).
The interview took place at the DNA Lounge in San Francisco after Clyde Carson performed on the K.R.I.T. tour with Big K.R.I.T. and Smoke DZA.
Clyde spoke on the success of his mixtape, S.T.S.A., "Slow Down", and his upcoming project "Playboy". He also spoke on getting praise from Trinidad James at Paid Dues, and upcoming records he has with Master P & Snoop Dogg.
This dope behind the scenes piece is captured by videographer, Amadeuz Christ.
Exclusive Interview: DubCNN Sits Down With Clyde Carson (Video)