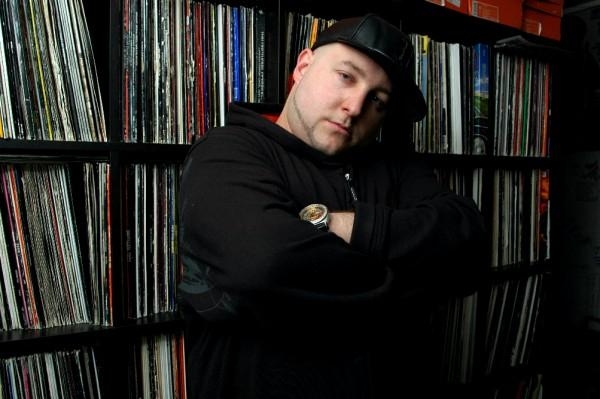 Statik Selektah – who was last on Dubcnn in 2012 when he linked with Strong Arm Steady for "Sterotype" – has today released a new album.
The east coast-based DJ, producer and CEO of Showoff Records has released "Extended Play" featuring 18 brand new tracks.
The album – for which the tracklist can be seen below – is Statik Selektah's 5th studio album and features appearances from Action Bronson, Termanology, Tony Touch, Raekwon, Joey Bada$$, Black Thought, Noreaga, Lil Fame, Sean Price, Mac Miller, Freddie Gibbs, Prodigy, Styles P, Bun B, Hit Boy, Joell Ortiz, Evidence, Reks, Blu, Strong Arm Steady, The Alchemist, Talib Kweli and more!
Before you cop the release via iTunes we wanted to bring you the Blu, Evidence & Reks featured "My Hoe" – check it below!
Statik Selektah – My Hoe (Feat. Blu, Evidence & Reks) Audio

[raw]
[/raw]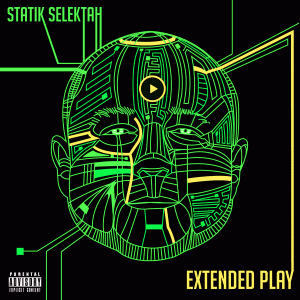 01) Reloaded (ft. Pain In Da Ass, Action Bronson, Big Body Bes, Termanology, & Tony Touch)
02) Bird Eye's View (ft. Raekwon, Joey Bada$$, & Black Thought) (Audio)
03) East Coast (ft. Noreaga & Lil Fame of M.O.P.)
04) 21 & Over (ft. Sean Price & Mac Miller) (Music Video)
05) The Spark (ft. Action Bronson, Joey Bada$$, & Mike Posner) (Audio)
06) Make Believe (ft. Freddie Gibbs, Termanology & Ea$y Money)
07) Pinky Ring (ft. Prodigy of Mobb Deep)
08) Funeral Season (ft. Styles P, Bun B, & Hit Boy) (Audio)
09) Bring Em Up Dead (ft. Joell Ortiz)
10) Camouflage Dons (ft. Smif N Wessun & The Flatbush Zombies) (Audio)
11) Big City of Dreams (ft. Troy Ave, Push!, Meyhem Lauren, & AG Da Coroner)
12) Gz, Pimps, Hustlers (ft. Wais P & Slaine)
13) My Hoe (ft. Blu, Evidence, & Reks)
14) Love & War *ft. Ea$y Money & Freeway)
15) 100 Stacks (ft. JFK & Strong Arm Steady)
16) Live From The Era (ft. Pro Era (Chuck Strangers, Joey Bada$$, Kirk Knight, Dessy Hinds, A-La-Soul, & CJ Fly) (co-produced by The Alchemist)
17) Game Break (ft. Lecrae, Termanology & Posdnuos of De La Soul) (Audio)
18) Home (ft. Talib Kweli)
Ensure you cop "Extended Play" today via iTunes.