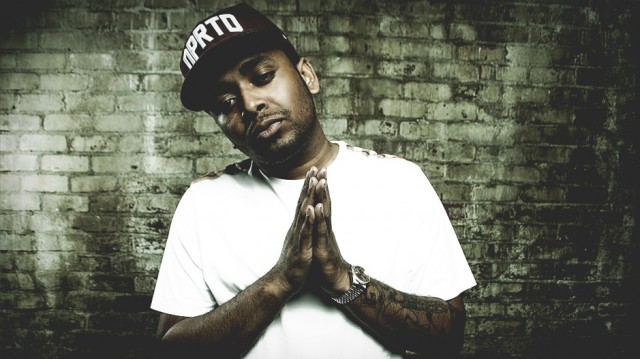 Today we can bring you the 3rd leak from the upcoming new mixtape from Inglewood young gunner Skeme.
Having released the mixtapes,  "Pistols & Palm Trees" and "The Statement", he released his debut album "Alive & Living" last year via iTunes.
"Alive & Living" featured 14 tracks on the regular and 17 tracks on the deluxe version and had guest appearances from Dom Kennedy, Kendrick Lamar, Schoolboy Q, and Problem over production handled by K.Roosevelt, THC, The Futuristiks, Boi-1da, Chase N. Cashe DJ Dahi, and others.
In the last 12 months we've caught up for 2 interviews with Skeme, one  last august and the second at Paid Dues in San Bernardino, CA and a couple of weeks ago he confirmed he was getting ready to release a new mixtape titled "Ingleworld." In that same update we dropped off the first track from it entitled "BANG!" produced by The Futuristiks.
Last week he leaked the second track from "Ingleworld" called "Road To Riches" produced by GMB and today we can bring you the 3rd track from the project, a track called "I.D.F.W.Y (I Don't F*ck With Yall)" produced by Sean. Listen below and drop your comments!
Skeme – "I.D.F.W.Y (I Don't F*ck With Yall) (Audio)
[raw]
[/raw]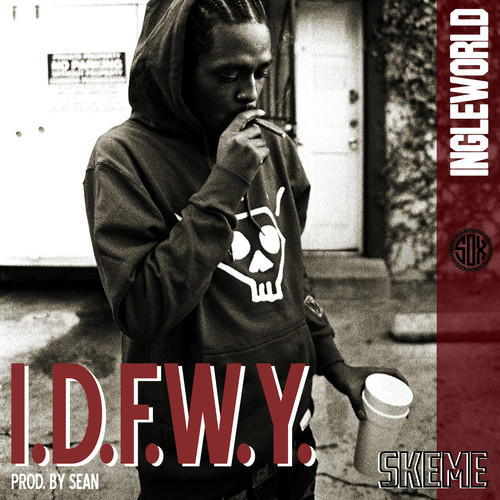 Stay tuned for more news and media from "Ingleworld" right here on Dubcnn.