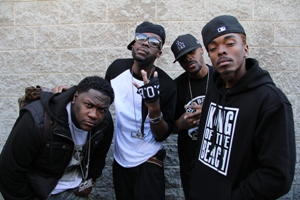 Earlier this year we announced that Horseshoe Gang were plotting to drop a new mixtape with DJ Skee called "R&B (Rap & Bitches)."
Prior to that we'd brought you the cut "Dumb Ass" as well as videos for Ventin and Chillin' With My Noccas before the gang went off over Tyga's "Dope" with "Dope Sh*t."
A few weeks ago we confirmed that on June 24th, Treacherous C.O.B.'s Horseshoe Gang will release the "R&B (Rap & Bitches)" mixtape and that the DJ Skee hosted project will feature seventeen all new tracks and will be available for download right here on Dubcnn.
In that same update we  unleashed the song "Cypher of Bosses" as a preview, featuring appearances by Crooked I, Techniec, Jerzy J, Elz, Pac Ten, Iceman, Karelezz, One-2 and Dizaster with production by Treacherous C.O.B.'s in-house producer Tabu.
As if that track wasn't enough to hype the record the crew are back today to drop off the song "Team Thick / Team Little" that sees the Gang slow it down a little bit as they express their appreciation for all women regardless of which team they are representing – listen and comment below!
 Horseshoe Gang – Team Thick / Team Little (Audio)
[raw]

[/raw]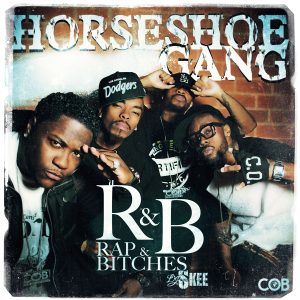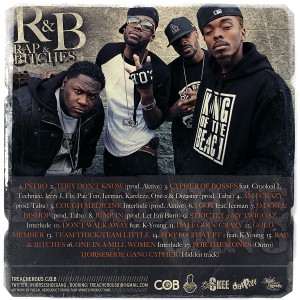 Remember Crooked I's younger brothers aka the Horseshoe Gang released their new album "#TrueStory" to all digital retailers at the end of last year. The album is available on iTunes, Amazon. In addition to the four-member gang, vocals  are provided by K-Young, Livin Proof and Iceman, with production provided by the likes of Awbskure, Rich Kidd and more.