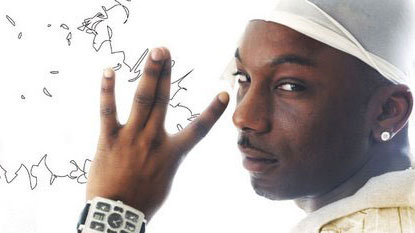 Yesterday we announced that multi-platinum west coast producer Sir Jinx, was releasing a new compilation today.
Earlier this year he dropped Sir Jinx…Presents The West Wing and today has dropped a new collection of music, titled "Landminds," through his Coastal Contra Music Group label.
The iconic producer – responsible for many of the classic songs and albums from Ice Cube, Xzibit, Yo-Yo, Kool G. Rap and others – has ensured "Landminds" is another star-studded affair featuring many of the biggest names in the industry including Snoop Lion, Monie Love, Ras Kass, Kurupt of Tha Dogg Pound, Sadat X from Brand Nubian, Bad Azz, former Dr. Dre protégé Bishop Lamont, Brother J of X-Clan, Ill Camille, Mykestro, and Black Thought from The Roots to name a few.
The full tracklist and cover for "Landminds" can be seen below once again below but first up we wanted to bring you a track off the album called "Sometimes" with Ras Kass and Monie Love! Big Rassy fans may have heard this previously on his album "Barmageddon" earlier this year.
Listen below and then order the album by clicking here.
Ras Kass & Monie Love – Sometimes (Audio)
[raw]
[/raw]
Sir Jinx -Landminds (Tracklist)
01) Amped Up Mix Nation Intro
02) Heaven's Gate / Nightlife (Feat. Mf Beats, Inzom, The Crooked One)
03) Stimulus Rap – Renaissance (Feat. Ill Camille, Javonte)
04) Los Angeles – Watts Boys
05) Amped Up Mix Break
06) No Struggle, No Glory – (Feat. The Congregation & Bishop Lamont)
07) Last Days – (Feat. Hot Box, Chris Starr, Eastwood & Snoop Lion)
08) Already – (Feat. Mykestro)
09) Hub City – (Feat. Big 2Da Boy)
10) I will – (Feat. Lon Don, Quis, and Rocketpro)
11) Climax – Baby 3.0 (Feat. Lambo Lux)
12) Hey Yo, My Name is J Ro – (Feat. J-Ro)
13) Sometimes – (Feat. Ras Kass & Monie Love)
14) Soul King – Black Caeser (Feat. SK, Planet Asia, Styliztik Jones)
15) Black Thought (The Roots) Drop
16) On The Line – (Feat. Big Dutch)
17) Golden Swagger – (Feat. Brother J of X-Clan)
18) Shoot The Wings – (Feat. Dirty Birdy)
19) Street Surfin – (Feat. Bad Azz &Natalia)
20) Forever – (Feat. Baby S)
21) Came up / Get Away – (Feat. Ceabruz & Flo)
22) Long Beach Strong – (Feat. Lil Half Dead)
23) Freestyle / Leave – (Feat. Kimmichandon)
24) Ride on – (Feat. Kenny Fatts)
25) OK – (Feat. Yog Westwood & Mobalotti)
26) Space Jam – (Feat. Masters In Creation)
27) Peace Hope Dream – (Feat. Jamz)
28) Amped Up Break – (Feat. Prodigal, Sunn, and General Jah MIkey)
29) Turned Up – (Feat. Christafire)
30) Ride on My Enemies – (Feat. Tristar)
31) Public Service – (Feat. Jayon)
32) I Pray – (Feat. Kurupt , M-1, and Sadat X)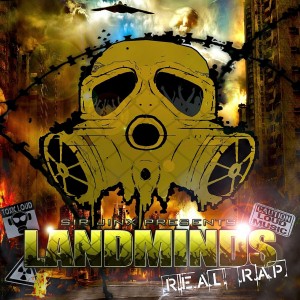 "Landminds" has been released today, be sure to support Sir Jinx and Coastal Contra Music by ordering the album here.