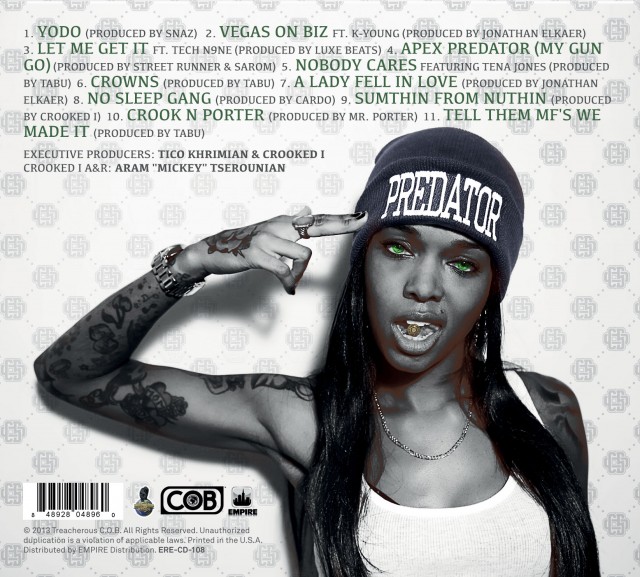 Last month we were able to bring you news that Crooked I will release  a new solo project on July 30th 2013, entitled "Apex Predator".
One quarter of Slaughterhouse and famed Long Beach lyricist is getting ready to drop his first solo project since last years "Psalm 82v6."
In our first updates we brought you the official album cover, shown again below now with the back, and video of him performing the title track live in Seattle right here on DubCNN in February.
Today we can bring you the official tracklisting to the release that will drop via COB Music and Treacherous. Guest appearances on the album are limited, with just Tech N9ne, K-Young and Tena Jones lending their vocals. Expect to hear Crooked Intriago, rocking over production by Denaun Porter, Taylor Gang's in-house producer Cardo, Street Runner, as well as Treacherous' in-house producers Tabu and Jonathan Elkaer.
01) YODO
02) Vegas On Biz (Feat. K-Young)
03) Let Me Get It (Feat. Tech N9ne)
04) Apex Predator (My Gun Go)
05) Nobody Cares (Feat. Tena Jones)
06) Crowns
07) A Lady Fell In Love
08) No Sleep Gang
09) Sumthin From Nuthin (Beatbox)
10) Crook N Porter
11) Tell Them MF's We Made It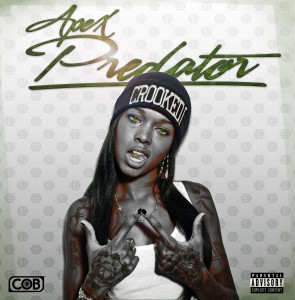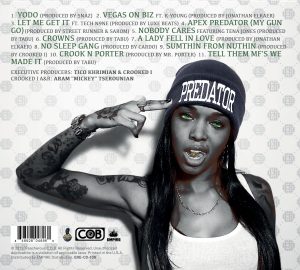 We'll have more news and media in the coming days, stay locked to DubCNN!