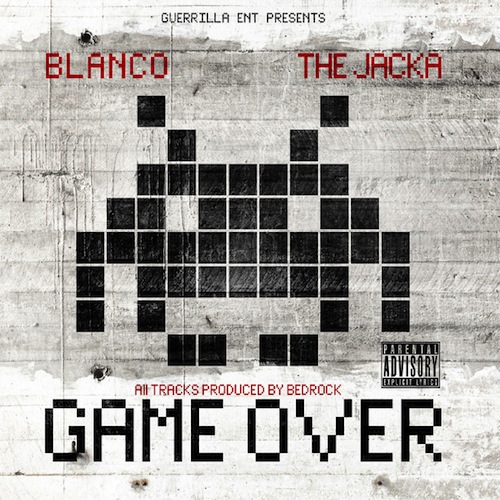 Blanco & The Jacka released their third collaborative EP, "Game Over" in April.
This EP, as has been the case with the previously released projects, Obey and Misfits, Game Over is produced entirely by one producer.
Where Obey was produced by DJ Toure and Misfits by AraabMuzik, for Game Over they have linked with Bedrock for the production. Last month we dropped the visual for the banger "Rampage" featuring Husalah & DB Tha General and today we are bringing you another track from the EP titled "Duck Hunt" featuring Nipsey Hussle, YG and Messy Marv.
"Duck Hunt" features a popping staccato drum track that percolates over a soft piano riff and chopped vocal samples, courtesy of Bedrock, which allows ample room for Blanco and his collaborators to delicately ride the eb and flow of the beat, creating a chill and ethereal vibe. The song is the perfect soundtrack for chilled out smoke sessions and cruising with the windows down in the heat, proving Blanco and The Jacka's latest effort is a must have for this summer's playlist – listen below!
 Blanco & The Jacka – Duck Hunt (Feat. Nipsey Hussle, YG, & Messy Marv) Audio

[raw]
[/raw]