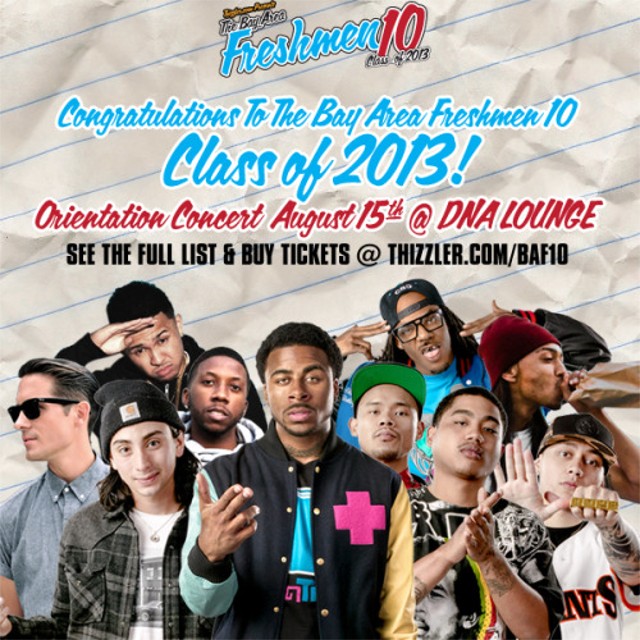 The folks over at Thizzler made the much anticipated announcement of this year's #BAF10 class this past sunday. The panel of about 30 tastemakers, radio djs, veteran artists, and other factors in the music industry which included our very own Nima of DubCNN, DJ Amen of 106.1 KMEL, The Jacka, DJ Toure & many more voted based on the list of 30 prospects, and came up with a list of 10. The 10 are:

-100s
-Rey Resurreccion
– P-Lo
– HBK CJ
– Sage The Gemini
– Street Knowledge
– Nate
– G-Eazy
– Taj He Spitz
– Prince Sole
Check out the exclusive #BAF10 mixtape which features a track from each artist:
[soundcloud url="http://api.soundcloud.com/tracks/101156439″ params="" width=" 100%" height="166″ iframe="true" /]
There will be a concert on August 15 at DNA Lounge in San Francisco showcasing these 10 dope Bay Area artists.