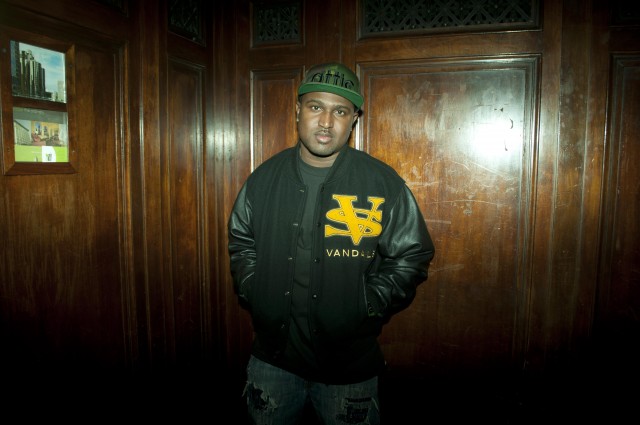 Quiz has been away for some time, since he released his "Dope Kicks, Fresh Hats" project on DubCNN last year.
Today he returns with a video for one of the stand-out tracks from that release, "Talk Shit Burn Rubber" featuring Thurz of U-N-I.
The video takes it to the streets of Los Angeles and follows a day-in-the-life of the Blu Division rapper – where he cops new kicks, hits the park, meets up with several shapely ladies and connects with Thurz (U-N-I), who delivers a stellar, boast-heavy verse to finish the song as the crew ends up in a studio session with several beautiful women.
Produced by Rocky LA Based, the organ and guitar-propelled record reminds you just how good the "Dope Kicks, Fresh Hats" release was. The reason for the delay and this video release is because Quiz is gearing up to release  his next project, "Air Max 90's," which is slated to drop in September. Stay locked to DubCNN for more on that, until then watch the video below!
Quiz – Talk Shit Burn Rubber (Feat. Thurz) Video
Enjoy the video and ensure you follow Quiz on Twitter.