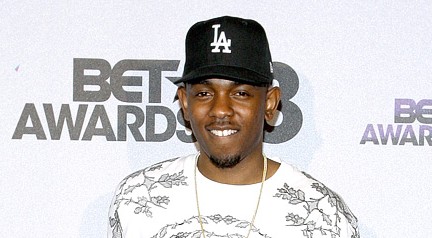 You read that right, K.Dot aka Kendrick Lamar – the undisputed star of Hip-Hop this year – has dropped a killer verse.
The all rhymes, no hook single from Big Sean called "Contol" features Jay Electronica and Kendrick Lamar – who spends his verse "trying to murder" rappers.
"I'm usually homeboys with the same niggas I'm rhymin' with, but this is Hip Hop and them niggas should know what time it is. That goes for Jermaine Cole, Big K.R.I.T., Wale, Pusha T, Meek Mill, A$AP Rocky, Drake, Big Sean, Jay Electron[ica], Tyler[, the Creator], Mac Miller. I got love for you all but I'm tryin' to murder you niggas. Trying to make sure your core fans never heard of you niggas [and that] they don't want to hear not one more noun or verb from you niggas. What is competition? I'm trying to raise the bar high."
Fans and fellow artists alike have taken to Social Media to express both their respect and support of the verse, with Pete Rock calling it "the illest verse of the year," Missy Elliott remarked how GKMC has forced artists "2 be Lyrical and have substance again" and Just Blaze noting that K.Dot "bodied everyones entire year's worth of raps."
Other lyrics from the track include;
"I heard the barbershops be in great debates all the time. About who's the best emcee? Kendrick, Jigga and Nas, Eminem, Andre 3000. The rest of y'all new niggas just new niggas. Don't get involved."

"I'm Makaveli's offspring, I'm the king of New York, king of the Coast, one hand, I juggle them both."
Enough talk, judge for yourself and drop a comment below!
Big Sean – Control (HOF) (Feat. Kendrick Lamar & Jay Electronica) Audio

[raw]
[/raw]
 Drop a comment below!