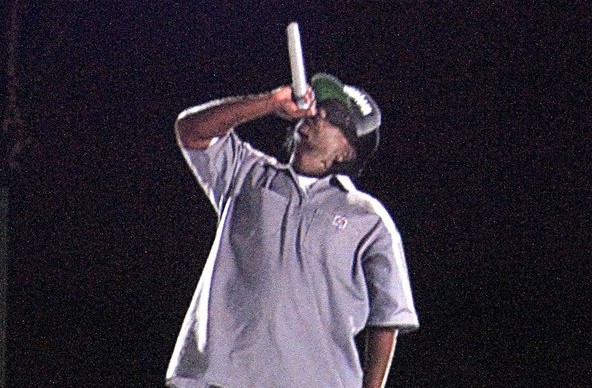 On Saturday – September 7th – we celebrated what would've been the 50th birthday of Eric "Eazy-E" Wright.
That update included the ability to stream "The Godfather Of Gangsta Rap's" Greatest Hits album, "Eternal E."
The legendary founder of Ruthless Records and pioneering Gangsta Rap group N.W.A. died on March 26, 1995, aged only 31 but as we reported back in May, Eazy-E was set to appear on stage once again thanks to the power of 3D technology as a "hologram" alongside Ol' Dirty Bastard at the 10th Rock The Bells festival in Los Angeles.
The incredible performance – as well as words from Bone Thugs-N-Harmony – took place and footage was captured in HD by REVOLT that you can watch below!
Eazy-E Resurrected At Rock The Bells (Video)
 Photos from the LA Times.
Ensure you read up on the team at Rezin8 who partnered with Guerilla Union to design, create, and bring to life original virtual performances by Eazy-E and Ol' Dirty Bastard (ODB) at Rock the Bells.