Earlier this year Los Angeles born and bred singer-songwriter Eric Bellinger dropped his "Born II Sing Volume III" project.
Eric – the grandson of Jackson 5 hit making songwriter Bobby Day – is no newcomer to the industry having been in R&B group AKNU (A Kind Never Understood) and signed to Epic Records.
After experiencing success recording and touring with AKNU, Eric returned home to work on new music and discovered another passion, songwriting. In the years that have followed his songs have been recorded by UK rapper Chipmunk, which also features Eric as a recording artist, Nickelodeon teen phenoms Big Time Rush, Universal Republic breakout star John Brown, Disney's Selena Gomez and up and coming powerhouse Cymphonique.
"Born II Sing Volume III" was released free with the support of DJ Ill Will and featured the stand-out track "Say No" featuring Problem.
Today Eric Bellinger is back with a new single, "I Don't Want Her," once again featuring Problem – this time laced by the hit-factory that is League Of Starz. The track bumps and word is this will appear on an upcoming "LOS.FM" mixtape later this year. Check it below!
Eric Bellinger – I Don't Want Her (Feat. Problem) (Audio)

[raw]
[/raw]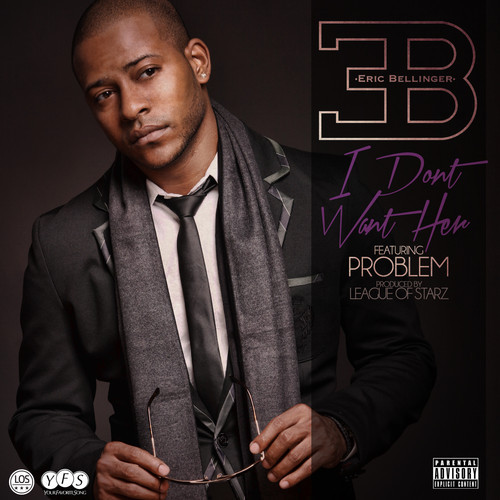 Download "Born II Sing Volume III" today and follow @EricBellinger on Twitter.