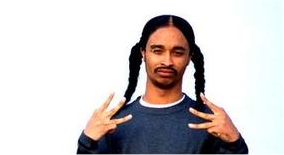 It's been too long since we last dropped off something new from Long Beach representer TayF3rd.
Having featured alongside Problem on Some Other Shit from Terrace Martin's "Locke High 2" project in 2011, he then appeared on DubCNN Radio in 2012.
Since then TayF3rd has dropped videos for Mr. Ride By My Only and then the Nelson Moran directed My Juice which flipped The Weeknd's "My Zone."
Then his13 track The Sand King project featured appearances from Tgooch, G Malone, Brittany Barber, Yung Brodee, IndianBlue, Compton Menace and Terrace Martin before videos including his Christmas themed music video "Santa Clause F 3rd."
Today he's back with a single that is burning on Power 106 right now – called "Bitches" that not only features Bay Area legend E-40 but also that was mixed by DJ Quik. The Trak D laced production bumps and is set to become an anthem – check it below and drop a comment!
TayF3rd – Bitches (Feat. E-40) (Audio)

[raw]
[/raw]
Follow TayF 3rd on Twitter.