Today marks the release date of Northern California legend Andre Nickatina's latest solo project "Andre Nickatina" via iTunes.
The Fillmoe rep brought along features from Krayzie Bone, Problem, Richie Rich, 100s, Mac Mall, Black C, Clyde Carson, Messy Marv and more on his latest effort.
Last month we confirmed it was coming and today Andre Nickatina has dropped it, below we can bring you the tracklisting and a track titled "Candy Paint', which unites fellow Bay Area OG Mac Mall along with rising star 100s. Listen below and then cop the album  the album "Andre Nickatina" via iTunes.
Andre Nickatina – Candy Paint (Feat. 100s & Mac Mall) (Audio)

[raw]
[/raw]
Andre Nickatina – Andre Nickatina (Tracklist)
1. Break Bread (feat. Richie Rich) Prod. By Traxamillion
2. Ho'Lat (feat. Krayzie Bone) Prod. By Nico D
3. Jelly (feat. Problem) Prod. By EkzaktXL
4. Speed Ball Prod. By Krushadelic
5. Candy Paint (feat. 100's, Mac Mall) Prod. By Krushadelic
6. Call The Dealer Prod. By Rob Lo
7. Bobble Heads (feat. Black C) Prod. By Rob Lo
8. Peppermint Prod. By Cort
9. Drought Season
10. Henny All Gone (feat. Clyde Carson) Prod. By Shannel Best
11. Timex Ticker
12. Laugh So Serious
13. S.G.B. (feat. Messy Marv)
14. Butta-P-Khan
15. Deep (feat. Family Bidness)
16. Alpha (feat. Krushadelic) Prod. By Rob Lo
17. The Banger (feat. Livewire) Prod. By June
18. Bonus (feat. Pimpton)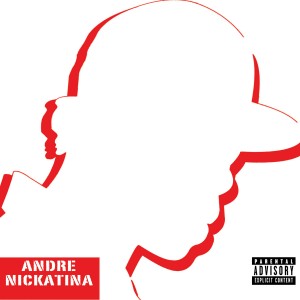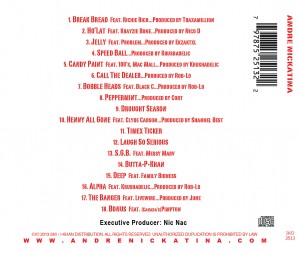 Expect more visuals soon.