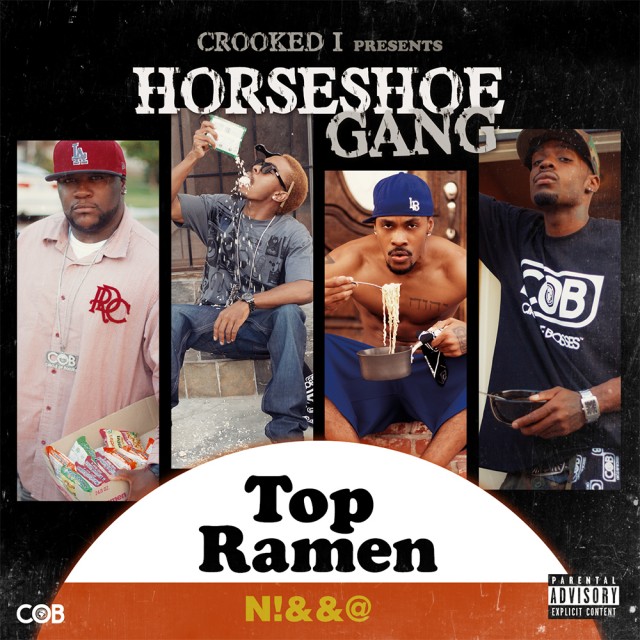 On October 22nd, Treacherous C.O.B.'s the Horseshoe Gang will release their new album "Top Ramen N!&&@" through digital retailers.
Earlier this year they teamed up with DJ Skee for the 17 track mixtape "R&B (Rap & Bitches)" featuring the epic  "Cypher of Bosses" record.
Today, with the release less than 2 weeks ago, the group has decided to unleash another track called "My Last Song" produced by Tabu. Check the record below and then pre-order the project via iTunes.
Horseshoe Gang – My Last Song (Audio)

[raw]
[/raw]
Remember Crooked I's younger brothers aka the Horseshoe Gang released their new album "#TrueStory" to all digital retailers at the end of last year. The album is available on iTunes, Amazon. In addition to the four-member gang, vocals  are provided by K-Young, Livin Proof and Iceman, with production provided by the likes of Awbskure, Rich Kidd and more.