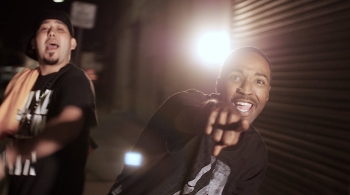 Best Kept Entertainment members Kaliber and C-Sharp have teamed up with the Bogish Brand Capo Ca$his for a new single.
Orange County representer C-Sharp was only on DubCNN last month with on DubCNN with a new record titled "Lotta Money" featuring Get Moneys Boys very own Kevin Parx.
Today, once again with Kaliber, has linked up with Ca$his who presented his Top Self Highlife Volume 1 mixtape last year which featured tracks such as Smash, Swapmeet, Think So and the 3D video Get Stupid, all directed Kaliber of Best Kept Entertainment – he's back with a new single titled "Crazy."
This new Double A produced single is on iTunes now and today we can bring you the 714 anthem shot on location in OC and is directed, shot and edited by Victor Klaus of VKediting.
Kaliber & C-Sharp – Crazy (Feat. Ca$his) Video
Drop your comments below and follow the guys on Twitter: Cashis, Kaliber and C-Sharp.