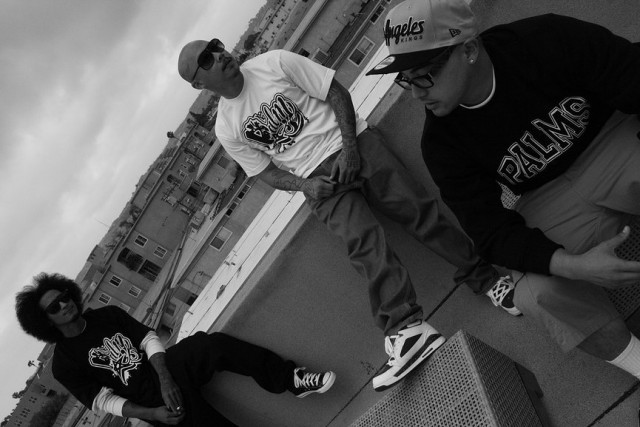 Earlier this year we introduced PALMSTARS – a trio from the small West LA neighborhood of Palms – with their debut mixtape, "Palmstars."
That release – hosted by DJ Nik Bean – featured Price of My Soul and set-up their key single "Like Adios" featuring Fashawn – for which they dropped this video.
Today the group have turned their attention to the recent devastation in the Philippines, releasing a dedication track and video to the typhoon victims.
The visual – directed by Gimante of Space Kadet Films – can be seen below and please, if you can, take a moment to donate via the RedCross.
Palmstars – #PrayForPhilippines (Feat. P-Lo) (HBK) Video
Keep your eyes and ears out for the Palmstars' EP, "Tha Palms EP," over the coming weeks, until then get the single via iTunes today and catch updates on the group on their official website.