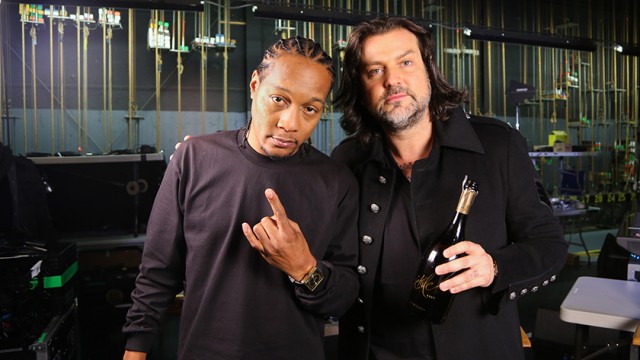 You read it right! The one, the only DJ Quik has confirmed he's working on a brand new solo, studio album!
Late last month we dropped off our "75 Minute DJ Quik Mix" with DJ R-Tistic and today via an interview he confirmed a new LP!
In the Arsenio Hall "Extended Play" interview Quik sat down with the show's musical director Robin DiMaggio and reflected on being named LA's top hip hop producer by LA Weekly earlier this year before announcing plans for what will be his ninth album. This new quashes rumour Quik had plans to retire and is great news for his thousands of fans!
When talking to Robin, Quik says he wants to reach back from his early career for inspiration;
"I just got a budget opened for me for my ninth album, my ninth studio album. I'm channelling DJ Quik from 1989. I'm sampling my old shit and thinking like the old DJ Quik from 1989. I'm biting me from then."
Not only can you expect the sounds to be early-quik he also wants to recapture the feeling and mindstate from that time;
"I won't be impressed until I sound as youthful and naive as I used to. I don't want the smarts anymore. Smarts don't really work. Smarts are boring. In music, sometimes, you just gotta throw caution to the wind, say, 'What the fuck,' and do what you feel."
See what else Quik had to say below and then download or stream the incredible DubCNN Presented DJ R-Tistic "DJ Quik Mix" – 75 Minutes In The Mix below.
DJ Quik – Arsenio Hall Extended Play Interview (Video)