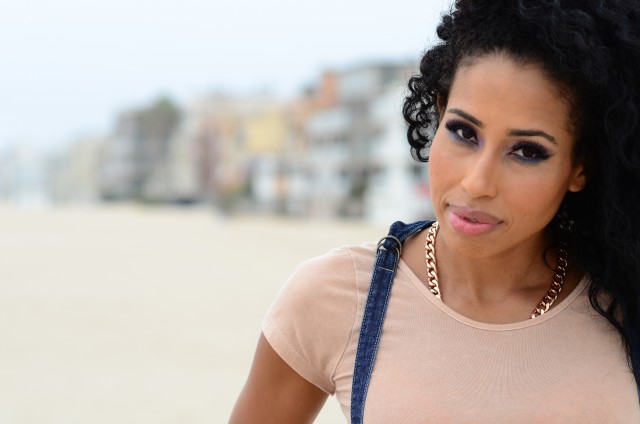 Los Angeles songstress Kay Cola is back with another hot new record – this time featuring Problem!
She first featured in January this year with the single Damn before dropping the 7 track EP/mixtape "7" with appearances from Bad Lucc, Problem, K Roosevelt and Freddy Hefner.
Then we dropped the single "River (Water)" off her EP "The Fifth Element" featuring Jayant (Juvenile, Iamsu!), Shonuff (Slow Down by Clyde Carson etc), Don City (Shots Fired, By Tank & Chris Brown) and Kacey Khaliel (2Chainz, Problem etc). That was followed up by the Mykel Monroe directed music video.
Today Kay Cola has given DubCNN readers the exclusive first listen to her new record featuring Problem and produced by Diamond Lane Music Group's Branden Beatboy – listen below!
Kay Cola – I Want You (Feat. Problem) Audio


[raw]
[/raw]
Comment below and follow Kay Cola on Twitter.