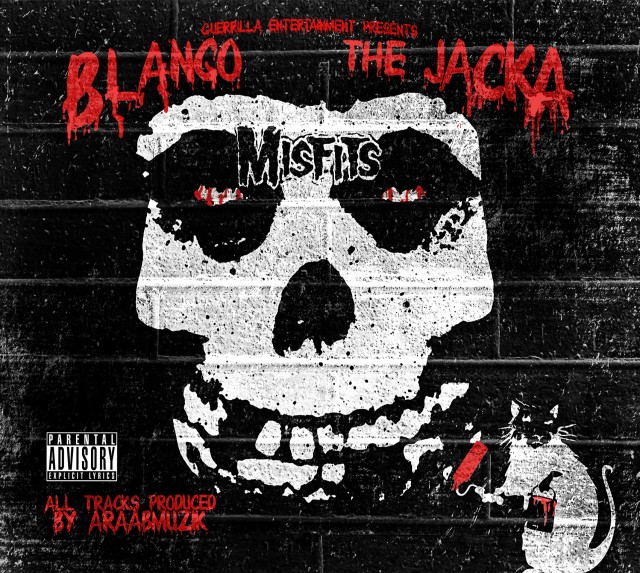 Blanco & The Jacka dropped their third collaborative EP, "Game Over" in April of last year, following on from "Obey" and "Misfits."
On "Misfits" Blanco & The Jacka paid tribute to legendary punk outfit Misfits on the cover and now Blanco's label Guerilla Entertainment has approved it for free release!
The credits on the album "Misfits" read like a Who's Who of cutting-edge hip-hop; produced in full by MPC virtuoso AraabMuzik, the album features guests including Freeway, Mistah F.A.B., and Krondon.
Waste no more time if you slept on this when it was first released: listen or download now below!
 Blanco & The Jacka – Misfits (Free Album Download)

[raw]
[/raw]
 Blanco & The Jacka – Misfits (Tracklist)01) Pretentious (Feat. Pressure Bust Pipes & Dru Down) 02) Narcissist (Feat. Krondon, Husalah & Fed X) 03) Optimistic (Feat. Freeway, C-Plus & Lil Rue) 04) Pessimistic (Feat. Mr FAB) 05) Anxiety (Feat. Lee Majors, DB the General & Flawless) 06) Sociopath (Feat. Lil Rue) 07) Fear (Feat. Husalah) 08) Bipolar (Feat. Pressure Bust Pipes)