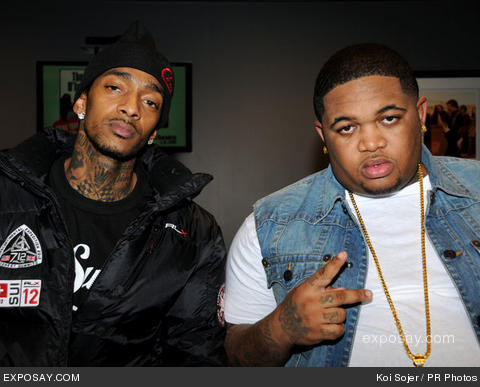 Courtesty of the LA Leakers we have a new Nipsey Hussle song produced by DJ Mustard.
Nipsey Hussle has not been shy in releasing new music over the last few months such as Between Us, 6 Inch Heels, Count That Loot, Hotel Suite & Be Here For A While.
Nipsey Hussle – Where Yo Money At (Prod By DJ Mustard) (Audio)


[raw]
[/raw]
Missed any of Nipsey's mixtapes? Then look no further – get them via DubCNN below!
Nipsey Hussle – Bullets Ain't Got No Name Vol. 1 (Presented by DJ Skee, DJ Felli Fel & The Empire)
Nipsey Hussle – Bullets Ain't Got No Name Vol. 2 (Presented by DJ Skee, DJ Reflex & Jonny Shipes)
Nipsey Hussle – Bullets Ain't Got No Name Vol. 3 (Presented by Jonny Shipes, DJ Whoo Kid & The Empire)
Nipsey Hussle – The Marathon
Nipsey Hussle – The Marathon Continues
Nipsey Hussle – Crenshaw (Mixtape)