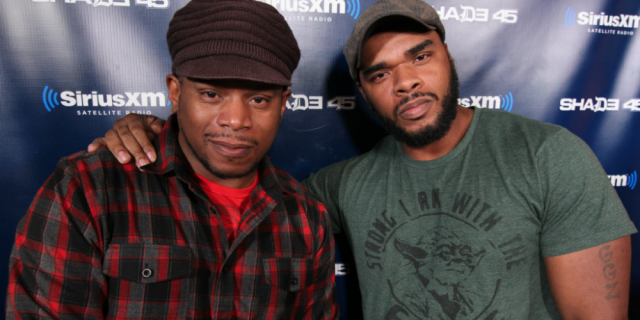 The long awaited debut, The Reformation is scheduled to finally drop this year. Already we've been given a new Bishop Lamont project at the turn of the year when he released The Preformation mixtape.
While on Sway, as many artists have experienced in the past, Bishop had to kick some bars and he didn't disappoint!
Bishop Lamont Freestyles On Sway In The Morning
Go back and check some of his classics from down the years below!
Bishop Lamont – Grow Up (Audio) (Produced By Dr. Dre)
Bishop Lamont – The Confessional (Mixtape)
Bishop Lamont – Pope Mobile (Mixtape)
Bishop Lamont – N*gger Noize (Mixtape)
Bishop Lamont & Black Milk – Caltroit
Bishop Lamont & Indef – Team America: Fuck Yeah
Bishop Lamont – The Layover (Mixtape)
Bishop Lamont – Who I Gotta Kill (Mixtape)