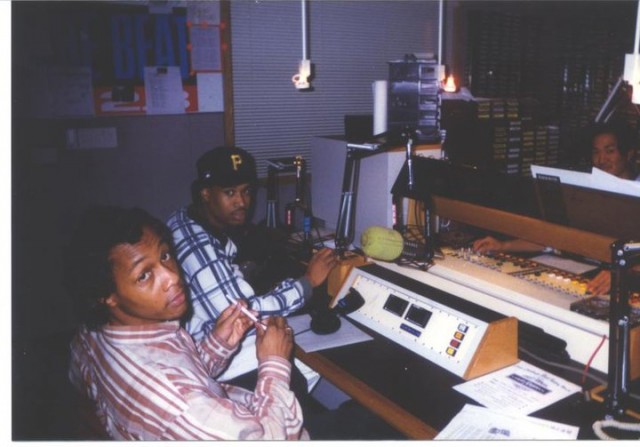 We've been dropping back to back classic photos and video on the DubCNN Facebook page as part of the #Westcoast365 aka #W3STC6A5T campaign.
Today we dropped off a classic photo of DJ Quik and Theo in the studio at 92.3 The Beat for the classic Afternoon Drive show!
In the 90s Quik recorded a cult classic of a radio drop – for those that haven't heard it check it below, for those that have…enjoy a trip back in time! Theo if you read this – reach out, we'd love to do an interview!
DJ Quik – 92.3 The Beat Theo Afternoon Drive Drop (Audio)

[raw]
[/raw]