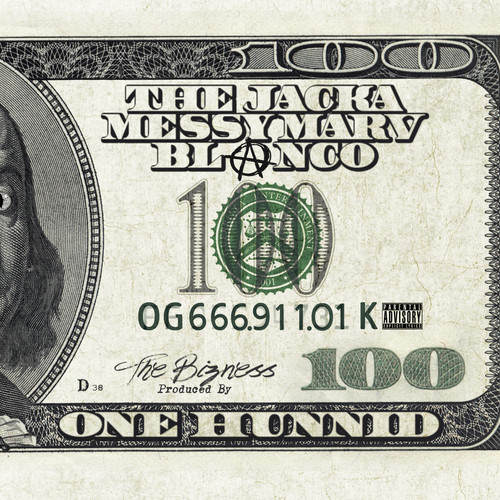 With a '70s funk bassline and its benjamins-centric artwork, the song "9/11" looks and sounds like it belongs on the Dead Presidents soundtrack.
The track, which serves as the first single from collaborative EP "One Hunnid," features YG, The Jacka and Messy Marv and is produced by Tha Bizness.
Th cut has a nostalgic, funky tranquil feel yet captures the speculative tone set by the lyrics. Blanco, YG, The Jacka, and Messy Marv allege material objects as being the main focus of others, the sentimental plea for justice and rejection of a corrupt system causes them to exclaim,
"Pardon me while I burst and rise above these flames / had enough of this earth…just give us what we deserve."
By addressing a corrupt society, Blanco draws a parallel between his mentality and the devastating event that occurred over a decade ago. Though representing the West Coast, he gleams a bright light on issues surrounding one of New York's most horrific events, giving insight on corruptions that continue to effect everyone. The track fades out with a soundbite of former President Bush's post 9/11 speech, which brings it home.
Listen to, and comment on, the track below!
 Blanco – 9/11 (Feat. YG, The Jacka & Messy Marv) Audio

[raw]
[/raw]