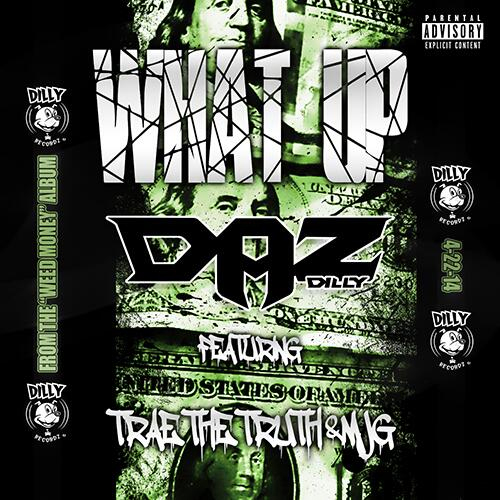 Last week we confirmed Daz Dillinger is set to drop a new album "Weed Money" in April 22nd 2014.
We also followed that up with the WORLD PREMIERE of the lead single The Reason Why featuring Short Khop, Young Buck, Bo$$ & Murphy Lee.
Daz then dropped the Slimm Calhoun assisted video I.D.G.A.F. The weed money train continues full steam ahead with another leak from the album. This time Daz Dilly links with Trae Tha Truth & MJG on 'What Up'.
Daz Dilly – What Up (Feat. Trae Tha Truth & MJG) (Audio)


[raw]
[/raw]