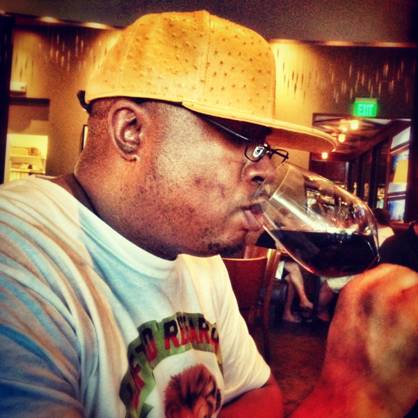 Yes you read that right! Only a few months ago E-40 released his long awaited triple album "The Block Brochure: Parts 4, 5 & 6" but he's ready for more!
At 1am this morning Earl Stevens aka E-40 took to Instagram announcing he will release 4 new albums on July 15, 2014!
While many assumed he was completely submerged in his successful and profitable new wine venture – Earl Stevens Selections-  he has been secretly prepping for the ultimate album release. The Bay Area Ambassador plans to drop a quad effort entitled "Sharp On All 4 Corners" with each individual albums titled "Corners 1,2,3 &4." – stay tuned for more news and media from this over the coming weeks right here on DubCNN!
"The Block Brochure: Parts 4, 5 & 6" – available now via iTunes – is E-40's much anticipated 3-disc follow up to his first record-breaking triple album release of "The Block Brochure: Welcome to the Soil 1, 2 & 3" last year. The Bay Area native, who rose to fame in the 90s, has become a true example of one of the hardest working artist's in the rap game still putting out hits a two decades later.