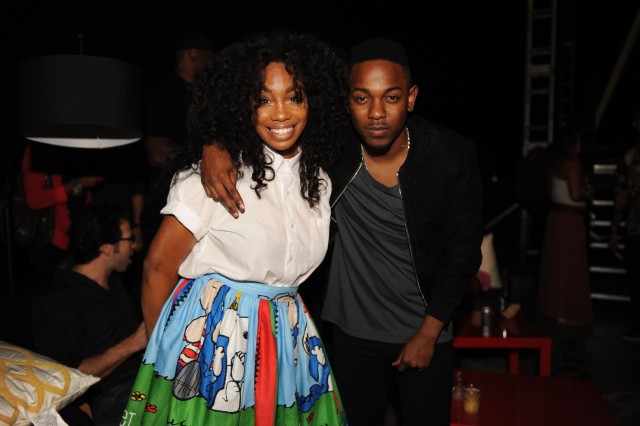 Maplewood native and Top Dawg Entertainment signee, SZA, has released her new project "Z" – via iTunes.
Her debut "See.SZA.Run" in 2012 was followed last year with the news of the TDE signing and the track "Ice.Moon Revisited" featuring fellow TDE repper Ab-Soul.
This week she has released her new EP "Z" – order now via iTunes – and below you can once again check the tracklist, covers and this time hear the FULL Kendrick Lamar featured "Babylon."
The EP also features appearances from Chance The Rapper and Isaiah Rashad over production from Mac Miller, Dae One, Felix Snow, Toro Y Moi, Emile, DJ Dahi and Marvin Gaye.
SZA – Babylon (Feat. Kendrick Lamar) Audio

[raw]
[/raw]
For those using iOS, mobile or a non-flash compliant browser – listen below
SZA – Z (Tracklist)
01) UR (Prod. by Mac Miller)
02) Childs Play (Feat. Chance The Rapper) (Prod. by XXYYXX & Dae One)
03) Julia (Prod. by Felix Snow)
04) Warm Winds (Feat. Isaiah Rashad) (Prod. by Mac Miller & Antydote)
05) Hi Jack (Prod. by Toro Y Moi)
06) Green Mile (Prod. by Emile)
07) Babylon (Feat. Kendrick Lamar (Prod. by DJ Dahi)
08) Sweet November (Prod. by Marvin Gaye)
09) Shattered Ring (Prod. by Emile)
10) Omega (Prod. by Emile)