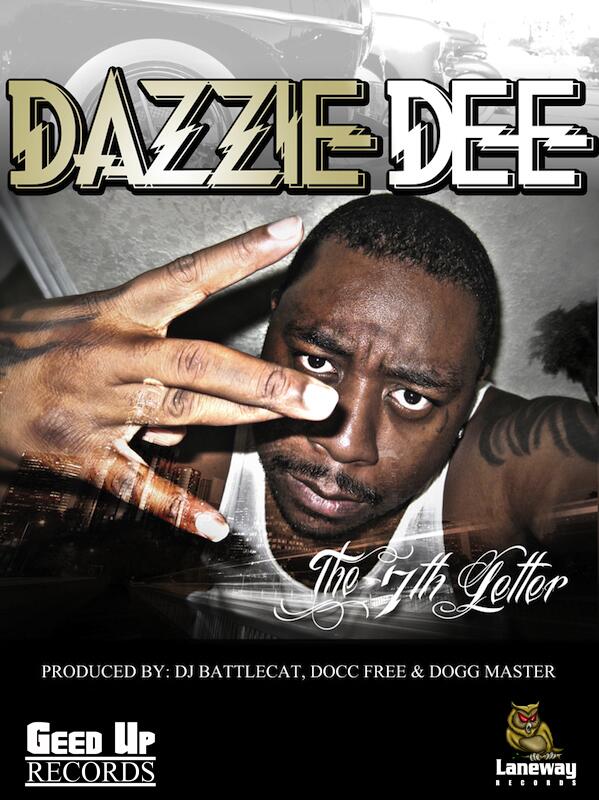 West Coast veteran, Dazzie Dee aka Bigg Saccs is getting ready to drop his new album "The 7th Letter" this year.
Earlier in 2014 we featured his song Him Or Her Can Get It and then the video for "Not About Dat Life" from the LP.
The Lench Mob OG has enlisted features from George Clinton, Smokey Robinson, King Tee, South Central Cartel, Bokie Loc, Westcoast Stone, K-Dee & Suga Free on "The 7th Letter" and today he's released a new video for "All Da Time." The track features K-Dee, is produced by Docc Free and is directed by Daniel Hodge.
Over at the DubCNN forums Dazzie posted himself to say:
"This video means so much to me cause it's one of the first records I worked on for "The 7th Letter" album… It came together perfect just like I imagined with myself and one of the original members from my group… K-Dee Baabaaay! Shout out to all the people involved…Daniel Hodge (Director) Graham Smith (Dopest Video Director/Editor in the game) The record is produced by Doccfree Tha Doccsta."
Dazzie Dee – All Da Time (Video)