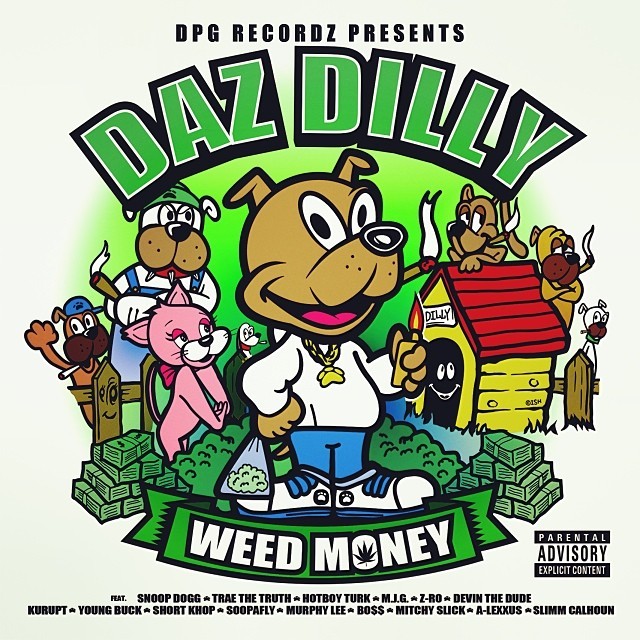 In under two weeks Daz Dillinger will release his new album "Weed Money" on April 22nd 2014.
So far we've brought you the lead single The Reason Why featuring Short Khop, Young Buck, Bo$$ & Murphy Lee and then the Slimm Calhoun assisted video for I.D.G.A.F.
Last time out we released the Trae Tha Truth & MJG featured "What Up" – today we can confirm the full album tracklist, artwork and the pre-order link via iTunes.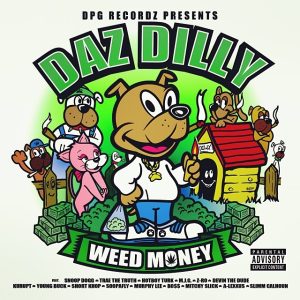 Daz Dilly – Weed Money (Tracklist)
01) Intro
02) 448 Grams
03) What Up (Feat. Trae tha Truth & MJG)
04) Blowed (Feat. Devin the Dude & Snoop Dogg)
05) What's Yo Pleasure (Feat. Snoop Dogg)
06) 1234 (Feat. Soopafly)
07) Scorcher
08) I Don't Give A Fuck (Feat. Slimm Calhoun)
09) Real Witcha (Feat. Z-Ro)
10) Overtime (Feat. Mitchy Slick & Alexxus)
11) Thuggin (Feat. Hot Boy Turk & Kurupt)
12) The Reason Why (Feat. Short Khop, Young Buck, Bo$$ & Murphy Lee)
Head to iTunes now and pre-order!