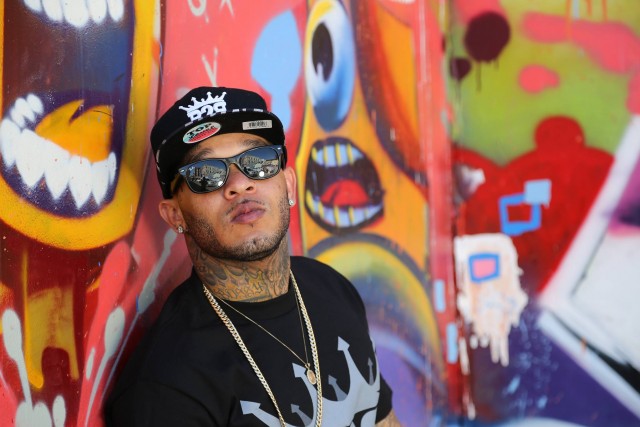 DubCNN alumni Mac Lucci is no stranger to our readers having been a regularly featured artist and for his own "Lucci Love" & "Cortez Music 3" mixtaoes.
So far in 2014 he's dropped videos for Ridin' Wit The Locz with Snoopy Blue and Big Dotyand Family Ties featuring Mac Ace & Big Doty.
Both records feature on his just released "Hustle City" compilation album via his Built2Ball Entertainment that is available now on iTunes.
Check the tracklist below and see features include Dae One, YBM, Big Doty, Noni Spitz, Boobie Saprano, Dustry Fuller, Young Giantz, Snoopyblue, Mac Ace, Lowdown Dirtygame, Brevi, King T, Geno, Chris Starr and more! Support Lucci and cop "Hustle City" today via iTunes.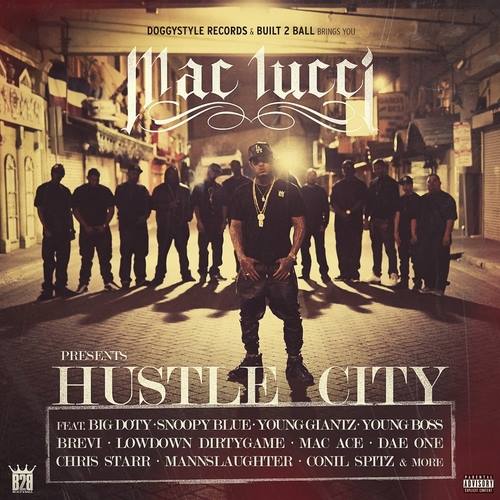 Mac Lucci – Hustle City (Tracklist)
01) Intro
02) Hustle City (Feat. Dae One, YBM, Big Doty, Noni Spitz, Boobie Saprano & Dustry Fuller)
03) Up On My Shit (Feat. Young Giantz, Snoopyblue, Mac Ace, Lowdown Dirtygame & MannSlaughter)
04) Kush Out The Window (Feat. Lowdown Dirtygame)
05) Family Ties (Feat. Mac Ace & Big Doty)
06) Think It over (Feat. Young Giantz)
07) Riding with the locs (Feat. Snoopyblue, Lowdown Dirtygame & Big Doty)
08) The Loc (Feat. Snoopyblue)
09) LA Kingz (Feat. Brevi & King T)
10) My Dream (Feat. Geno)
11) Your Show (Feat. Chris Starr)
12) Gangsta Luv (Feat. Noni Spitz, Dae One & Dusty Fuller)
13) Ridah (Feat. Twoske & AD)
14) Pistols Palm Trees Weed
15) Bob Marley (Feat. J Minix, Big Doty, Lyrik & Neoh)
16) Top Floor (Feat. Chris Starr)
17) Cruise Control (Feat. Big Doty & Dead Rabbits)
18) Outro
Mac Lucci Presents: Hustle City & My Dreams (Promo Video)