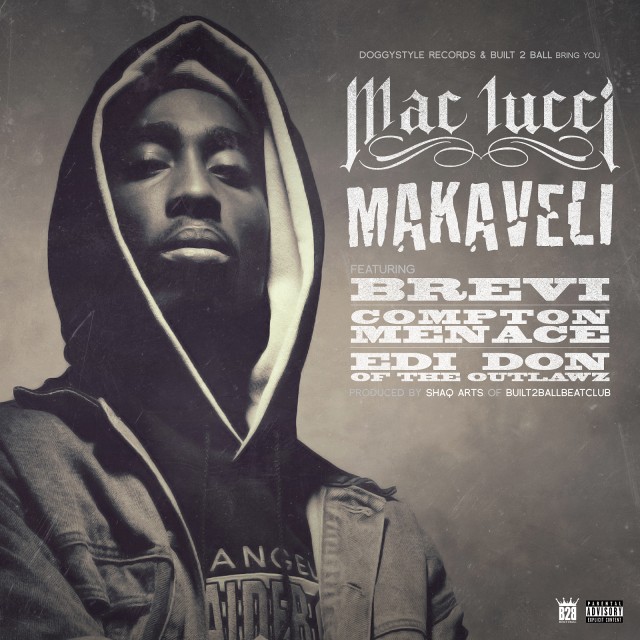 DubCNN alumni Mac Lucci released his "Hustle City" compilation album via  iTunes earlier this year.
The follow up to his own "Lucci Love" & "Cortez Music 3" mixtapes featured Ridin' Wit The Locz, Family Ties and "Think It Over" videos.
Now – to remembering the greatest rapper of all time Tupac on his birthday June 16th – Built 2 Ball presents Mac Lucci' latest single "Makaveli" featuring Brevi, Compton Menace and Edidon (of the Outlawz). Give the Shaq Arts produced track a spin below and drop a commet!
Mac Lucci – Makaveli (Feat Brevi, Compton Menace & Edidon) Audio

[raw]
[/raw]
If you haven't yet, ensure you cop "Hustle City" via iTunes.