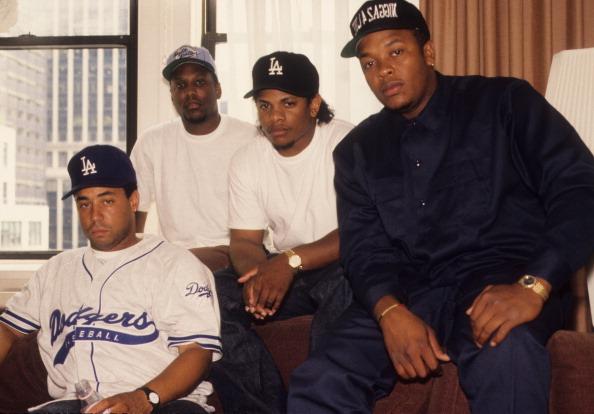 Over the past week news has emerged about the actors selected to star in the upcoming N.W.A. biopic.
Universal Pictures – who are working on the so-far titled "Straight Outta Compton" alongside Ice Cube, Dr. Dre and Eazy-E's widow Tomica Wright, are currently casting the moving.
So far they have selected big-screen newbies Marcus Callendar (as Dr. Dre), Jason Mitchell (for Eazy-E) and Cube's own son, O'Shea Jackson Jr., has been cast to play the role of his father in the film, after some lobbying by Cube himself.
Vibe reported Callendar – who will play Beats billionaire, Dr. Dre – is a classically trained actor from New York's Shakespeare Lab. Dre originally wanted Fruitvale Station star Michael B. Jordan to play him, but he was booked for The Fantastic Four reboot. As for the part of Eazy-E, Mitchell rocked his screen test without any previous acting experience. With the trio complete, Universal plans on getting the ball rolling in the upcoming months.
There's no word yet on Yella or MC Ren castings – although word was YG auditioned to play MC Ren in the movie – but until we hear more check the cast trio below!