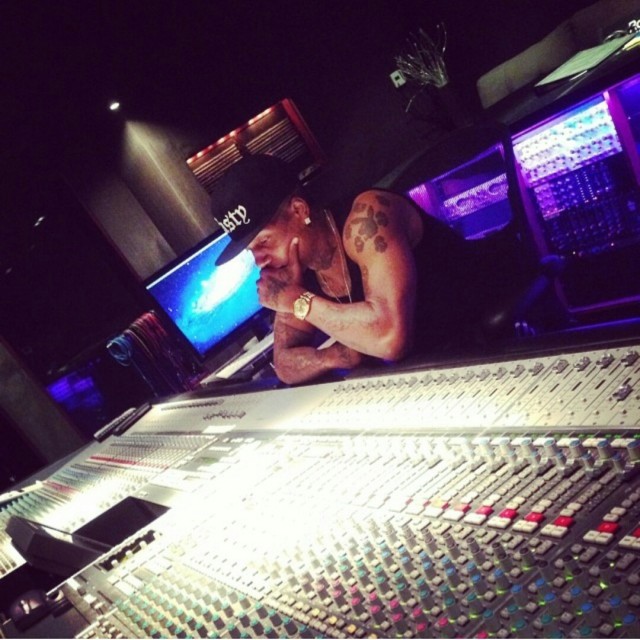 Sometimes the more things change, the more they stay the same. The name Cartie may not be on your radar but the name P2theLA probably is.
Javon and DubCNN.com hooked up with the artist formerly known as P2theLA. He goes by Cartie now, but he still brings that West Coast fire that you are used to.
As he prepares to drop his new project, "Drive by" he speaks candidly about his respect for other L.A. rhyme slingers, the reason for the name change and what his greatest obstacle is in the music industry.
Take a few minutes to refresh and ride with Cartie and follow him @cartieamg.
…………………………………………………………………………………
Interview was done in June 2014.
Questions Asked By: Javon Adams
…………………………………………………………………………………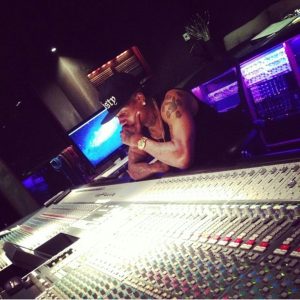 …………………………………………………………………………………
Cartie Interview Audio (June 2014)

[raw]
[/raw]
 …………………………………………………………………………………
Related Media
P2TheLA – N.W.A. (Hosted By Drumma Boy, DJ Ill Will & DJ Rockstar) Mixtape
 …………………………………………………………………………………
DubCNN: DubCNN.com catching up with the one and only, Cartie. How are you doing man?
Cartie: I'm doing good man. Shout out to Dubcnn for always showing me love. You already know.
DubCNN: That's what's up. I know you have a lot going on but before we dive deep in…there are some folks that are going to say, 'Who's Cartie?' But you had another name. So let the folks know how they can merge the two and get on the same page with you.
Cartie: You know, I go by Cartie now but some people know me, especially the West Coast knows me as P2theLA. I used to go by that name when I dropped my first mixtape, N.W.A. and it got me a lot of notoriety and a lot of fans. People were respecting and supporting the movement that I have going on which is the All Money Good movement. So I go by Cartie now so everyone can connect the dots and make sure they know where they are at with it.
DubCNN: I hear you. So you have the street album that is about to drop called Driveby and you have worked with Mike Will in the past and I know you are working with him again on this one. Talk about that project and really your approach to this and what your expectations are.
Cartie: To be honest, the Driveby record is me being an L.A. king like the other kings in the city. Trying to hold down Los Angeles and the West Coast and California. And to make sure people understand that we are about to make a run. We're really doing our thing out here. After hearing YG's project, Kendrick's and Schoolboy's and what Nipsey has been doing…just hearing what the West Coast has been doing really inspired me to go back in and go back to what I do and what the people love me out here for in L.A. and on the West Coast. That's what it really is. This is real West Coast. Its real street music. It's really my life and what I do and how I am. I know the people are going to love it and respect it. I'm just trying to find my place out here amongst the other kings of the city.
DubCNN: You mentioned some of the artists on the West Coast and on the project…I listened to it and it is very solid…You pay homage and show respect and I think that's cool but talk about some of the biggest obstacles for you in terms of trying to take your career to the next level. What are some of the obstacles or challenges you face currently?
Cartie: To take my career to the level, you have to learn the business. That's what I honestly feel. Some people just want to be on TV and be famous and get money or however they want to do but for me personally, I'm all about doing what I need to do correctly. Paperwork wise and all that. Those are really the only obstacles. When it comes to the music I handle that. But right now I feel like my career is in a great space with the name change to Cartie because it gives me a whole new opportunity to really be me on my music. I can do my own thing instead of being like a character. That's why I changed from P2theLA to Cartie because I didn't want people to look at me as a character. I wanted people to understand that my music is me and that's what I'm on.
DubCNN: I like it. Was it hard trying to come up with that? When you think of P2theLA…was it difficult to come up with something to make you say, 'That's it! This is what I want to roll with.'? How tough was that?
Cartie: Well, moreso than anything it was a decision that I made and I was rocking with it. It's just that all of my fans that love P2theLA, the people that support me just haven't caught all the way on to the Cartie movement and the All Money Good movement but after this Driveby mixtape it's going to sew everything up and everything is going to be straight.
DubCNN: Driveby is the project. Let people know where they can stay in touch with what Cartie has going on. How they can stay connected and come support when you're in their area whatever the case may be. Any last words for dubcnn?
Cartie: You can follow me on Twitter @cartieamg, Instagram and allmoneygood.com. Anybody wanting to follow me, twitter and Instagram are the best ways to catch up to me. I'm very in tune with the people that support me. I just want to give the people what they want to hear. Because people miss me rappin' on those West Coast beats. They miss me doing my thing so that's what I gotta do, you know?
DubCNN: I feel you. Well that's what we are going to do. We're going to have to do this again. Thanks for hooking up with DubCNN!
Cartie: Man, I appreciate DubCNN. Shout out to the whole West Coast. Cali, L.A. to the Bay. Washington, Portland, Oregon and all that.