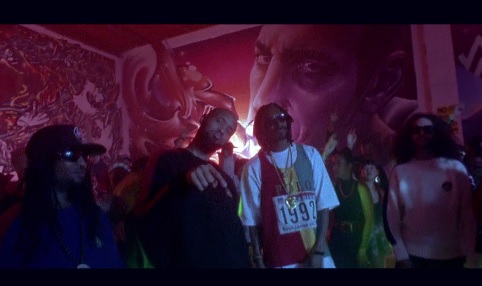 Today, Souls of Mischief have released the music video for their new album's title track single, "There Is Only Now" featuring Snoop Dogg.
The single – which dropped on DubCNN last month – is the first from the Oakland collective's upcoming album, "There Is Only Now," due to drop on August 26, 2014.
The album was produced entirely by multi-instrumentalist and renowned producer Adrian Younge and will serve as the inaugural release for his newly launched label, Linear Labs.
The song is available for purchase both through iTunes and as a 7″ single with the accompanying b-side, "All You Got Is Your Word." Also currently available for pre-sale are various bundles featuring seven different formats of the album: CD, double vinyl, cassette tape, instrumental-only LP, instrumental-only cassette tape, Ali Shaheed Muhammad remix of "There Is Only Now" in 10″ vinyl and cassette, and more at the newely launched Linear Labs website.
Watch the video and give the single a spin below and support on iTunes by copping the single and pre-ordering the album.
Souls of Mischief – There Is Only Now (Feat. Snoop Dogg) Video
Souls of Mischief – There Is Only Now (Feat. Snoop Dogg) Audio

[raw]

[/raw]