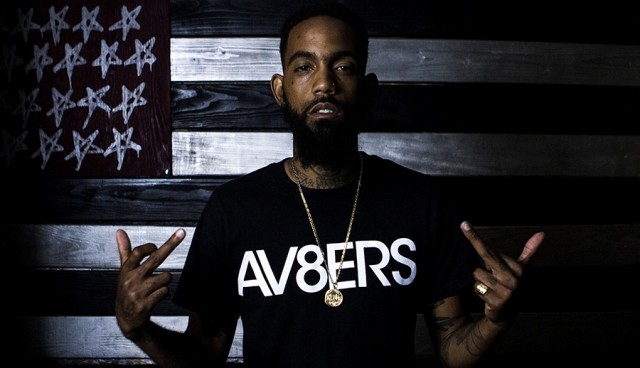 Dubb has to be the busiest man on the coast! Having dropped his "Never Content" mixtape via DubCNN earlier this year he's kept the media flowing.
Visuals for "Save Me," "RNB (Real Nigga Blues)," footage of his Never Content Concert Live In Los Angeles, CA and then the new track "No Favors" kept fans interested.
Last time out he dropped "100 Bands "featuring Lil Nuke & Dante Higgins.
Today he drops off the video for "Never Content," the title track from his January mixtape. Dubb starts set in front of a Stankonia-esque black and white American flag, while cutaways show him in the booth, on the tour bus, on-stage and in the streets – constant grind!
Watch the Dukey Dukez directed video below and lookout for cameo appearances from Stalley and Jack Thriller – stay tuned as Dubb is getting ready to drop a new release "Perfect Timing" later on this year.
Dubb – Never Content (Video)
Ensure you check out his past releases Face Of California, The Departure and The Layover as well as videos for Music Is Love, Alpha & Omega, Where Do I Go, Stoned plus records including Hypnotized.
"Never Content" featured production by League of Starz, Remixx, Hidden Faces, and Chinky P, plus guest appearances by Iamsu!, Nipsey Hussle, Skeme, Eric Bellinger, Glasses Malone, and Rayven Justice.