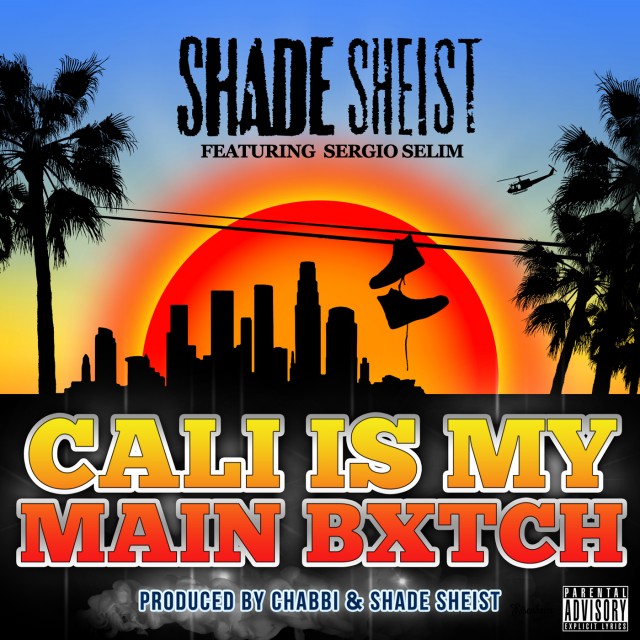 "Independence Day seems like the perfect day to drop this hot new Summer groove on the world" – Shade Sheist.
In recent weeks Shade has had his focus on Nina Macc – while still working on music from his upcoming "BLACKOPS" LP due later this year.
Earlier in 2013 we dropped his free BLACKOPS EP including "Still No Future In Yo Frontin" and then "When I'm High [IDHTS]" and "Away" alongside Quictamac, Dazzie Dee and Von Jackson.
Today for independence day he's released "Cali Is My Main Bitch" produced by Chabbi & himself, with additional vocals from talkbox sensation Sergio Selim.
The track serves as the official single to the G-Funk opus "BLACKOPS" and Sheist told DubCNN: "The live instruments, percussion and vintage talkbox performance give insight to what the entire album will sound like, 'the authentic West Coast sound'"
"Cali Is My Main Bitch" can be streamed below and is available worldwide anywhere digital music sold or at ShadeSheist.net.
Shade Sheist – Cali Is My Main Bitch (Feat. Sergio Selim) (Audio)
[raw]
[/raw]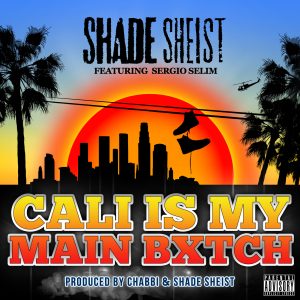 Checkout all our recent Shade Sheist updates in the archives.