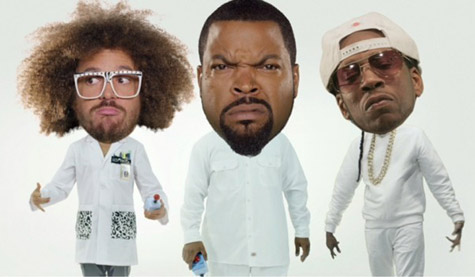 Last month we dropped the new Ice Cube single "Drop Girl" featuring 2 Chainz and former LMFAO member Redfoo.
The long awaited single was quite a difference sound to the earlier leaks, ie "Sic Them Youngins On Em," and since the video dropped it's had some bad press.
We have the video below – and we urge you to watch it – and we also have just posted footage of Ice Cube's feedback to his "hardcore fans" about the track and video.
It also now appears that "Everythang's Corrupt" is now slated for release on October 21st 2014 – stay tuned for more news on that.
Ice Cube – Drop Girl (Feat.  2 Chainz & Redfoo) Video
Ice Cube Responds To Drop Girl Criticism
Ice Cube – Drop Girl (Feat.  2 Chainz & Redfoo) Audio
[raw]
[/raw]