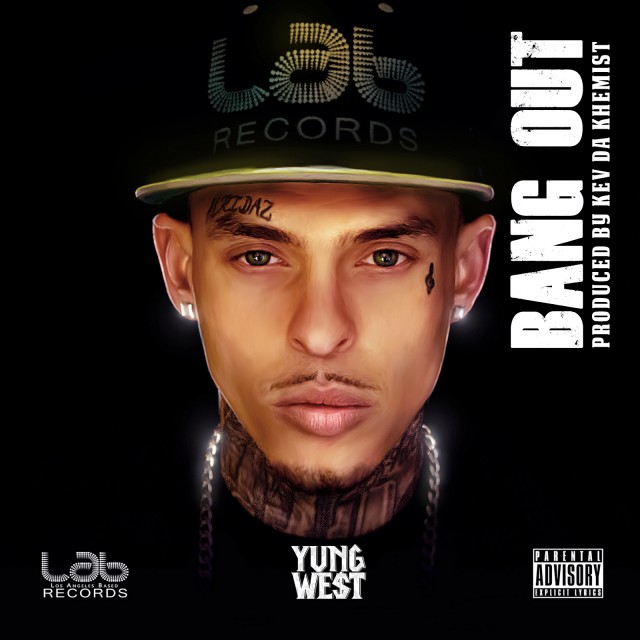 Los Angeles based hip hop artist Yung We$t – signed to Omar Cruz' LAB Records – has released the first single from his debut EP.
"Bang Out" is the first track taken from his EP "All or Nothing" due later this year ​from the label run by Omar Cruz and Kev Da Khemist.
Born in L.A. in the 80's Yung We$t was exposed to the harsh realities of the troubled streets of Los Angeles from a young age. By 16 he had lost family and friends to the streets, including the tragic loss of his sister in 2005.
This moment in his life turned his attention fully towards Hip-Hop, working on his craft and re-focusing his energies to music. That time changed him by his own admission;
"We used to fuck around on the computer thinking we could rap and shit. When my sister got murdered in 2005, a lot was on my mind everyday… I really started getting into my music tough and recording more songs."
His first single "Bang Out" has had praise from industry insiders and the track caught our ears recently with Kev Da Khemist's keyboard heavy instrumental providing the melodic background for We$t to shine.
LAB Records looks to build on its status as a fresh West Coast hip-hop label and are looking for Yung We$t to be front and center. Give the single a spin below and support by copping on iTunes.
Yung We$t – Bang Out (Audio)

[raw]
[/raw]